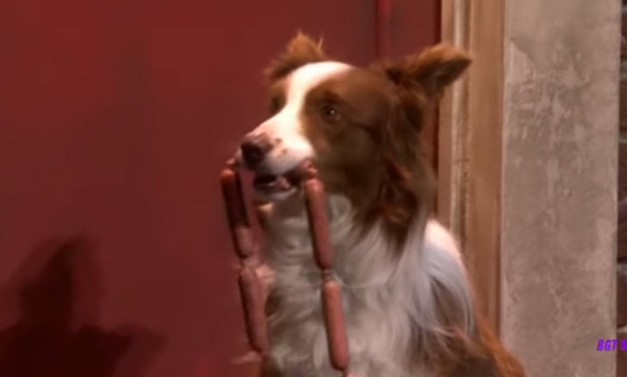 The latest edition of Britain's Got Talent elicited a slew of complaints after it was revealed that dog handler, Jules O'Dwyer used a stunt animal in the final routine for her dog act, Matisse. The act wound up winning the competition.
Now, the UK Media watchdog, Ofcom, has ruled that Simon Cowell's ITV talent show misled TV viewers when a second dog completed an impressive tightrope stunt, unbeknownst to voters who determined the act's fate.
The tightrope walk elicited a standing ovation from the judges, including Simon. The dog act drew 22.6 percent of the public's vote, 2 percentage points ahead of a magician, to win the show's $383,000 prize. When O'Dwyer mentioned the next morning that another dog had performed the tightrope walk, more than 1,000 viewers complained to Ofcom.
The producers apologized for "not making it clearer" that Matisse had been swapped. How about: You didn't make it clear at all? If viewers know about the swap ahead of time, or the trainer went with a less impressive trick that featured only Matisse, the outcome might have been very different. Reportedly, Simon wasn't aware of the switch either. Hm.
"We have no reason to believe that there was any intention to deceive viewers that the tightrope walk
actually involved a second dog," said Ofcom in a statement. O'Dwyer had used the second dog in a previous stunt, and despite the name of the act, she works with several dogs. Nevertheless, "After a detailed investigation, we found ITV broke broadcasting rules by misleading viewers during the series finale." You can read Ofcom's entire statement HERE beginning on page 10.
"There was never any intention to mislead viewers," ITV said in a statement. "The majority of votes cast for Jules' act were received through the free voting app. However, we accept that some viewers who voted for the winning act by a paid voting route may wish to seek a refund or that the cost of their vote be donated in full to the Royal Variety charity."