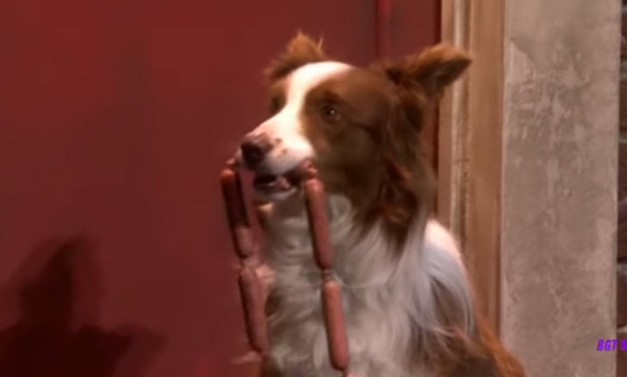 Dog act, Jules O'Dwyer and Matisse are the winners of Britain's Got Talent 2015. The cute pooch won out over magician Jamie Raven and Welsh choir Cor Glanaethwy in the final three.
BGT creator and judge, Simon Cowell described Matisse as "one of the best dog acts we've ever seen."
"I'm just so proud of my dog," said Jules. "So so proud. This isn't real!"
The duo will perform in this year's Royal Variety Performance and take home a cash prize of £250,000.
In 2012, Ashleigh Butler and her dog Pudsey won the competition. Later that same year, Olate Dogs won America's Got Talent.
Simon, is a well known dog lover. I'm sure he doesn't mind a triple crown!
Check out the act's winning moment, and the performance that clinched the title. Jules works with service and rescue dogs, it's her life's work. More than just jumping through hoops, the dog tricks are incorporated into a larger narrative. Here, Matisse steals sausages from a shop, and Jules plays the "cop" who arrests the pup. There's a break out, that includes some tightrope walking. And in the end, there's a sweet little twist. Aw.
The Top 12 were revealed tonight:
12. Boyband
11. Entity Allstars
10. Entity Allstars and UDI
9. The Neales
8. Jessie-Jane McPartland
7. Danny Posthill
6. Calum Scott
5. Isaac Waddington
4. Old Men Grooving
3. Cor Glanaethway
2. Raven
1. Jules O'Dwyer and Matisse
Via the Independent
Jules O'Dwyer and Matisse – Finale – Britain's Got Talent 2015
https://youtu.be/6Vs4hpG50Cc
The Winning Moment.
https://youtu.be/w1kryxG42Bw