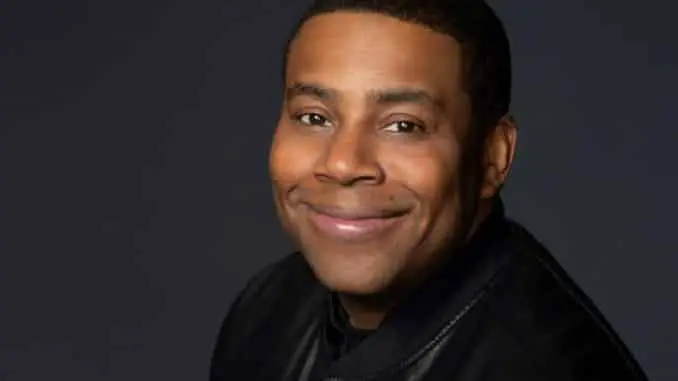 I was hoping American Idol OG winner, The Voice coach and talk show host Kelly Clarkson would sit in for Simon Cowell on America's Got Talent as he recovers from back surgery. But alas. It wasn't meant to be. This week, it is Kenan Thompson from SNL who will join Howie Mandel, Heidi Klum and Sofia Vergara on the AGT panel.
On Aug 8, Simon fell off an electric bike in the courtyard of his Malibu home. After EMTs rushed him to the hospital, he endured a 5 hour surgery, involving fusions and metal rods. He broke his back in 3 spots, missing and permanent paralysis by a few centimeters.  Simon is currently resting comfortably at home.
Kenan has a long, successful history as a cast member on Saturday Night Live. He joined the show in 2003 and won an Emmy Award in 2018 for Outstanding Original Music and Lyrics for the song "Come Back, Barack." He is nominated for the 2020 Emmys for Outstanding Supporting Actor in a Comedy Series.
Additionally, Kenan is the star of NBC's upcoming new comedy Kenan. The series centers on a recently widowed host of Atlanta's #2 morning show (Thompson), who struggles to balance his job and his young daughters despite all the "help" he gets from his father-in-law (Don Johnson) and his brother/assistant/manager/house guest (Chris Redd).
Sidenote: Kenan has also guest hosted on the FOX competition, The Masked Singer. He's no stranger to sitting on reality show judges panels. 
Host Terry Crews welcomes Kenan to the show. "So excited to welcome @KenanThompson as a guest judge this week on @agt!" Terry writes.
So excited to welcome @KenanThompson as a guest judge this week on @agt! Watch Tomorrow at 8/7c on NBC! pic.twitter.com/H6hNGlaCai

— terry crews (@terrycrews) August 17, 2020
America's Got Talent airs Tuesday from 8-10 p.m. ET/PT and Wednesday from 8-9 p.m. ET/PT.