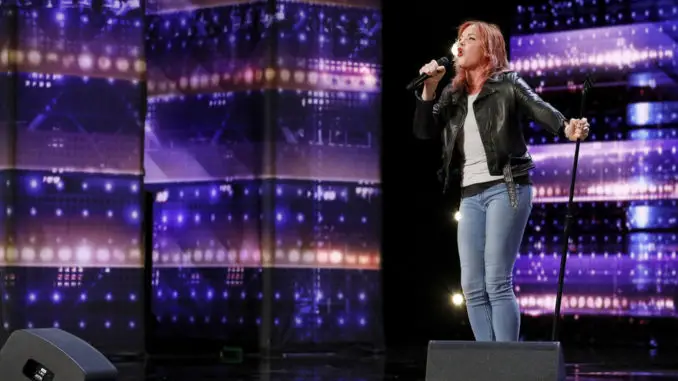 America's Got Talent 2021 Audition: Storm Large Returns to the Big Stage
51-year-old Storm Large from Portland, Oregon performed "I've Got You Under My Skin," originally by Virginia Bruce and made famous by The Four Seasons and Frank Sinatra for her America's Got Talent audition this week. She has performed the unusual arrangement previously at gigs. (read recap).
Storm competed on CBS's Rock Star: Supernova season 2 in 2006, and was a fan favorite landing in 5th place. She has toured all over the US with her band Pink Martini, and has also ventured out to theater playing a role in a Portland production of Cabaret. My guess is that, like many hopefuls on talent shows this year, she auditioned for AGT due to the pandemic limiting her touring.
The judges said that she looked great for 51
Storm explained that she has been a musician for 30 years and called AGT an "enormous, terrifying opportunity" and the audition is a "huge honor." I was not a huge fan of Storm's song choice as I know how much she can rock out. It did show technical prowess and grew on me as she hit some big notes and displayed a great tone and crazy good control. It is no wonder that Storm is a professional that has toured the country. I'm sure she'll go all out in a future performance.
The AGT panel gave her a standing ovation. Heidi Klum called the performance "insane." Howie Mandel called it "rock n' roll" and said that people watching probably didn't know it was a cover. Sofia Vergara said she was "mesmerized" and described Storm's voice as "sexy and powerful." Simon Cowell said that she had an "amazing voice, amazing personality."
One of the standouts of the night, Storm received 4 yeses. It will be interesting to see how far a rocker can go on AGT, especially since the season is already full of singing talent. And there is only going to be more as the weeks go on. Storm's experience should help her.