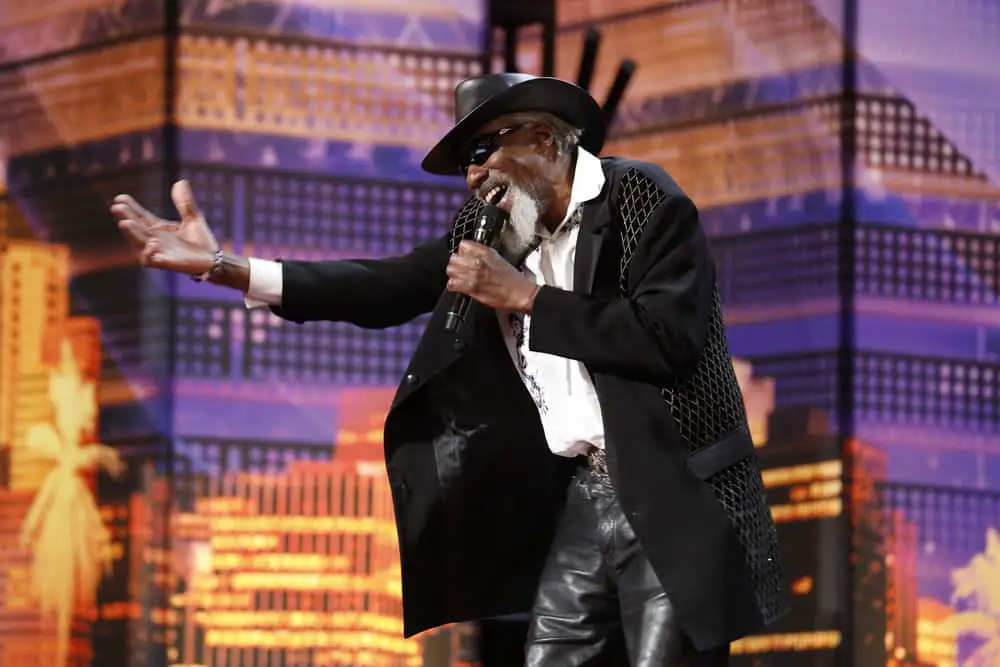 Sixty-five year old Vietnam war veteran Robert Finley spent his childhood as part of sharecropping family, picking cotton in Louisiana. "Music was the only thing I could get into that I wouldn't get in trouble about," he says before performing for the judges on Tuesday's (July 9) America's Got Talent.
"Every chance I got I played my music," he says. But when he turned 19, he went off to war in Vietnam, and after he returned, Robert started a family. At that point, he put aside his dreams of a music career.
Four years ago, Robert was diagnosed with glaucoma and is now legally blind. "But a bad thing sometimes brings out the best thing" says Robert. He began playing music again. "It made me reach inside to find myself," he confesses. "I'm finally living my childhood dream."
After performing his soulful, clever and upbeat original song "Get It While You Can" in front of the judges, Howie Mandel, Gabrielle Union, Julianne Hough and Simon Cowell, the crowd were on their feet. 
Gabrielle said, "Your spirit, your energy, are out of this world. You combine the blues, soul, a touch of country, a bit of rock n' roll…Amazing." Simon added, "I actually liked you before you started singing. You've got this great soul about you." Simon compares Robert's voice to a fine wine, "You don't have that voice when you are 17, 20 years old," he says.
This Tuesday, it's the last of the America's Got Talent auditions before the Judge Cuts rounds begins the following week. Click this link for the full America's Got Talent 2019 schedule. 
Watch Robert Finley perform his original song "Get it While You Can" on America's Got Talent, which airs Tuesdays at 8 pm ET/PT on NBC.
https://youtu.be/McazBQaXp3o