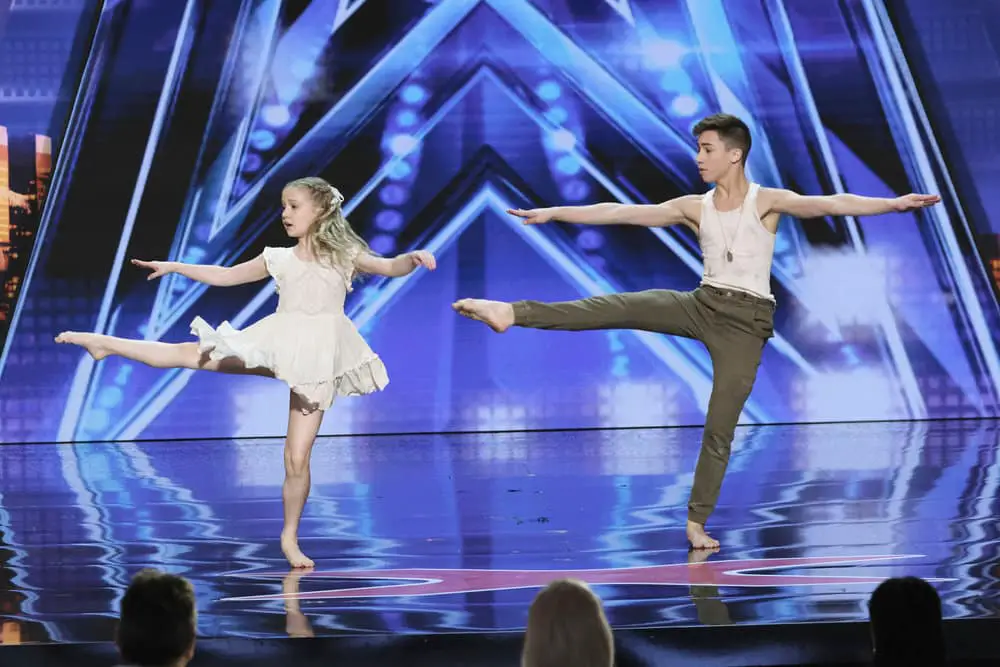 Eleven year old Izzy Howard and 14 year old Easton Magliarditi are "best friends" who dance together. Hailing from Las Vegas, the contemporary duo Izzy and Easton have been performing together for five years.
In this preview clip from Tuesday's (June 25) America's Got Talent, Izzy and Easton perform a touching routine. In the video package prior to the duo's performance, Izzy reveals that the dance is about Easton being a soldier who is called off to war. Izzy is his little sister who does not want him to leave.
America's Got Talent 2019 Verba Shadow Touching Love Story (VIDEO)
America's Got Talent 2019 Spoilers – Meet the Auditions 5 Acts (PHOTOS)
After an impressive performance that belies the duo's young ages, Simon Cowell starts the standing ovation. This, despite snarking to Julianne Hough before the dancers took the stage, that nobody enjoys contemporary dance. It's surprising that these two did not appear on World of Dance first. If they don't win AGT, perhaps Jennifer Lopez's NBC's all ages dance competition, due back on air in summer 2020, is next.
Watch Izzy and Easton dance a contemporary routine on America's Got Talent. AGT airs on NBC Tuesdays at 8 pm ET/PT.