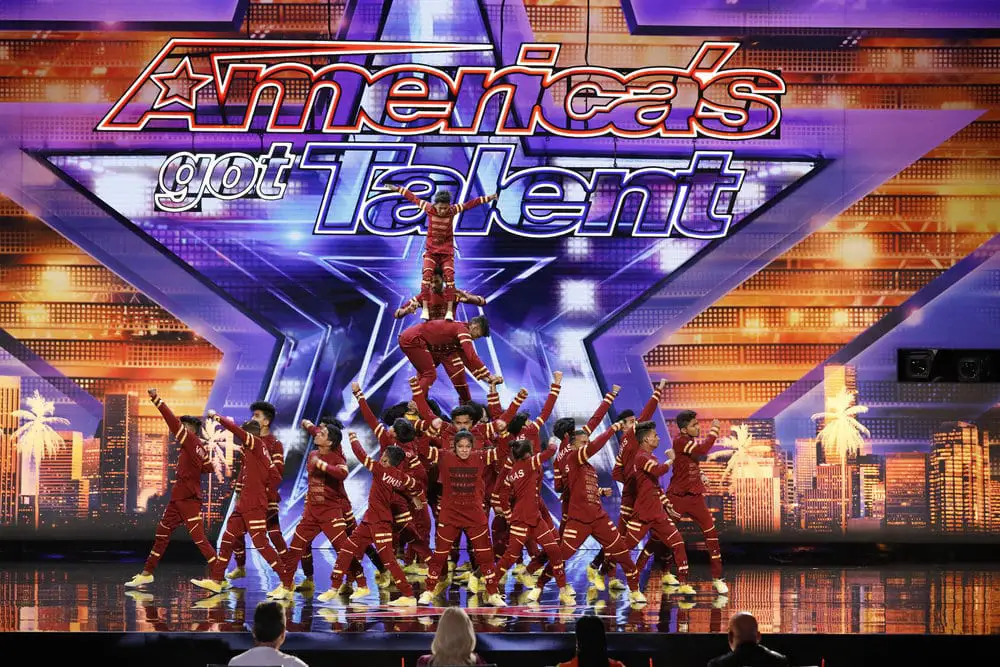 America's Got Talent kicks off its 14th season on May 28 on NBC and we have a preview of the talent. Acts of all ages and stripes will do their thing in front of new judges Gabrielle Union and Julianne Hough as well as veterans Howie Mandel and Simon Cowell. Terry Crews is host.
Check out a sneak peek of a dance troupe from Mumbai India, V.Unbeatable. The 28 dancers range in age from 12 to 27. Many of the members of the group live in slums, which are very crowded and dirty and don't get proper electricity, the group leader explains. "It is very challenging to survive over there," he says. The group is looking for a better life for everybody. America's Got Talent has been a dream for the group.
America's Got Talent 2019 First Look: New Judges, Contestants (VIDEO)
The troupe's thrilling moves include acrobatics and dramatic tossing of the little ones. It seems very dangerous. Additionally, they employ a clever use of props. Fans will have to wait until Tuesday to find out if the group advances. But it's pretty safe to say that they do.
https://youtu.be/OWCDJnnxOSY
Also, check out a list of acts that will compete on Tuesday. I put together a list of Auditions 1 acts below.
Contestant List:
V.Unbeatable – Dance Troupe
Bad Guru Guy – Self explanatory!
Andy Pigkens – Weird pig act
Liz Chuday – Comedian/Actor 
Vitamin Magic Clown – Clown
Patrizio Ratto – Dancer (Photo is misleading!)
Eric Chien – Magician
Kodie Lee – Blind, Autistic singer/pianist
Greg Morton – Comedian
Monkey – Dude dressed as a Ballerina
Stacey Michelle Newsom – Singer?
Purgatory – Beatniks???
Insta Girl – Comedian? Hm.
Ginzilla – Fabulous and gender fluid. Appeared on X Factor UK 2018
Human Fuze – Danger act
Sophie Pecora – Teen singer
Jackie Fabulous – Comedian (Warning: Bad language)
PHOTO GALLERY