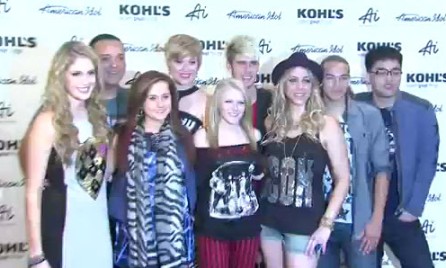 This is some old stuff, but worth a look. The American Idol Top 12, sans Phillip Phillips, Jessica Sanchez and Joshua Ledet (they were busy rehearsing for the Top 3) appeared at a Los Angeles area Kohl's department store to promote the "American Icon" line of AI inspired clothing on May 16.
There is some B-Roll footage, followed by interviews with each of the finalists, who talk about their personal fashion icons. The Top 10 talk about what they are looking forward to on tour.
The interviews begin at the 3:06 mark.