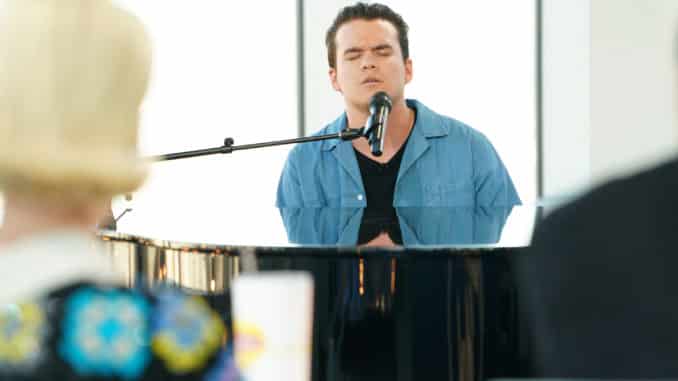 Jonny West dropped another new song last week, titled "Don't You Have to Go," accompanied by a music video.
Calling it "the best song I've written so far," the new song from the American Idol season 18 alum goes: "Don't you have to go/don't act like you're still mine/I thought you said my love was just something to pass the time."
The song laments the loss of a love and how she meant more to him than he did to her. The emotions run the gamut from putting on a brave face, to letting the facade down to feel the pain of a love that was never meant to be.
Jonny wrote on social media, "Don't you have to go is out now. This one didn't take much pulling or prying, just fell out as it is, " he continued, "Hat-tip to @itskarats who always allows room for my songs to flo and let's me bulldoze myself to get the best out."
Later the singer-songwriter wrote, "The support means more than I can express. Making songs that people seem to take to is such a solid cherry on top of getting to create at all. Many more things cookin up."
In 2o20, Jonny had a painful breakup with his girlfriend, Margie Mays, who also competed on American Idol alongside him. She offered a brutal assessment of the breakup on social media. Amid heartbreak, Jonny continues to drop music, including the 2021 7 song EP The Thing About This Is… which features inventive arrangements and searingly honest lyrics. The set included music videos for "NUMBER," "homicide" and "GOLD RUSH."
Did American Idol's Jonny West Drop a Personal Breakup Song? (Audio)
On Twitter, Jonny declared, "I'll have a hit someday."
Watch the video for Jonny West's Angst-filled new song "don't you have to go"