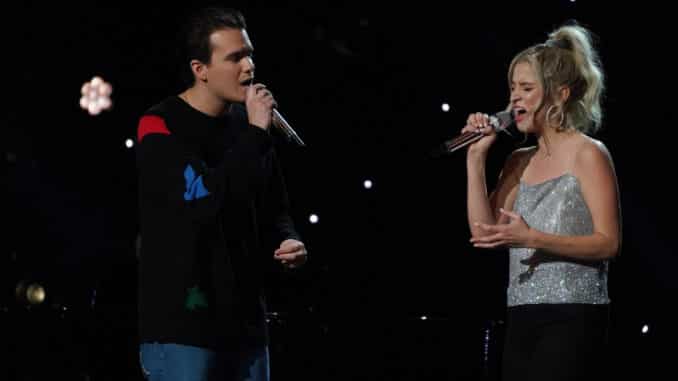 American Idol finalist Jonny West has dropped a brand new song. "All The Words" came out last week (Dec 4).
The standout season 18 singer-songwriter wrote on his Instagram account that he hopes the song holds fans over while he works on new music:
All The Words comes out Friday. Hope you can see yourself in this in some way. This is just a little something while the project marinates. Big thanks to @iambrockmusic for all his inspired work on this record and to @tejaslh for the extra guitars.
The stripped down song looks back on a broken relationship. The chorus goes: "I play your messages out loud/just so I could hear your sound/driving by this place we found/now I want to burn it down/Honey I can't bear to lose/so I'll search through all our tunes/until I find all the words I say to you."
You may remember that Jonny and fellow contestant Margie Mays, who also competed on Season 16, were a couple. She held his hand through all the hard parts of the competition. But she was eliminated before him, in Hollywood. Still, she vowed to root for him until the end. Jonny finished in the Top 5, 19 Recordings signed Just Sam, Francisco Martin, Dillon James and Julia Gargano from the Top 7, but didn't sign Jonny, who was a front runner all season.
Poking around he and Margie's social media–the two don't seem to be together anymore. On Margie's latest Youtube video (She uploads reaction clips and song covers), fans asked about their relationship. The consensus is that the two broke up months ago. Which, if true, lends even more resonance to the song's lyrics.
Listen to Jonny West's heartbreaking "All The Words" below.