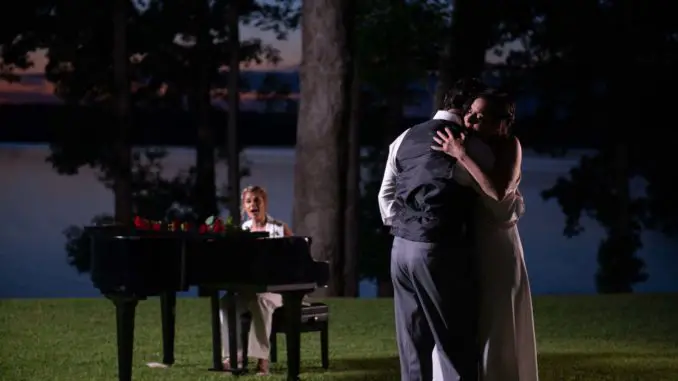 American Idol season 14 alum Jax gets sentimental with her new single "Like My Father," a heartwarming tribute to her parents. It arrives alongside an equally touching video companion. The track initially premiered on the singer-songwriter's popular TikTok, as she sang the track to her parents for the very first time.
Celebrating the "best relationship I've ever known"
"I wrote a song about the best relationship I've ever known….my mom and dad set the bar pretty high and gave me the perfect example of what love is. So, this Father's Day I wanted to give them this song in return," Jax said in a press statement.
The singer's Brooklyn firefighter dad had rushed towards danger as a 9/11 first responder on a recovery mission and retired in the aftermath. So, he took the reins as her first manager, tour driver, roadie, etc. "I couldn't have done anything without him," Jax said.
"I hope that people connect with it," Jax told Variety about the touching song in a recent piece. "I never really know because I'm always super close to the music. So it's hard for me to look on the outside looking in, but I do know that for me they have set an example, and that is the ideal example of what a couple should be."
"Like My Father" follows the release of "90s Kids," Jax's nostalgic single that just received a sixth consecutive round of over 1 million weekly streams in the US alone. The nostalgic music video stars The Sandlot's Patrick Renna. Meanwhile, her label-debut single "Ring Pop" arrived earlier this year to massive viral response, and high-profile appearances on The Ellen DeGeneres Show, Access Hollywood & more.
Watch Jax's sentimental ode to her parents "Just Like My Father"