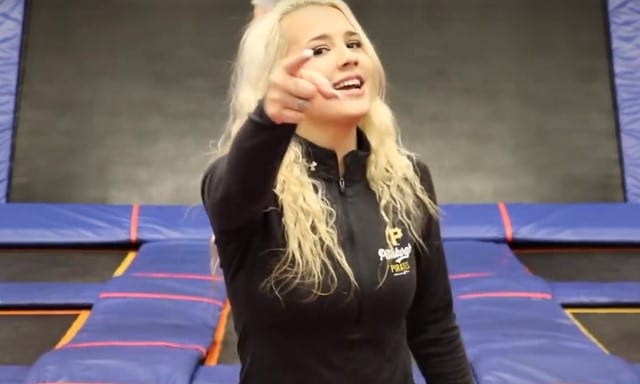 Pittsburgh native Gabby Barrett isn't wasting a minute of time after coming in 3rd place on the recently ended season of American Idol.
She may not have won the prize, but that's not going to stop her from moving forward with her music career.
The country singer just released two music videos featuring original songs. Both tunes are also available to stream and download.
First, there's the optimistic power ballad, "Young Blood," which was filmed in a Pittsburgh area trampoline park, with a little help from a few of the singer's friends. Watch it here.
Another original song the country-fried "Jesus and My Momma," filmed on a concert stage, shows off Gabby's sassy side. Check it out right here.
https://youtu.be/tJDDRgYv_IE
In an interview with Good Morning America the day after the finale, Gabby confirmed plans to move to Nashville and pursue a career in music. "Nashville is Music City," she said, "Everybody knows that's where the big stars that make it in country music. I you want to make it in country music, you've got to move down there."
"That's 100% the plan," she stressed. "You've got to keep the momentum going after American Idol."
Gabby and her fellow Top 7 contestants along with season 8 winner Kris Allen will be hitting the road this summer on the 2018 American Idol Live tour beginning in July. Check this link for the full schedule and ticket info.