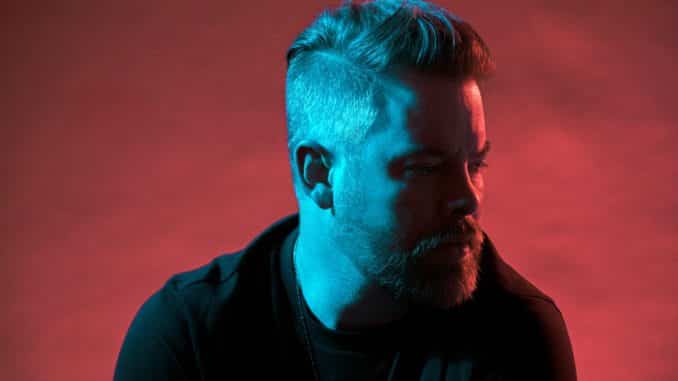 David Cook released his second single "Strange World" on Friday (Dec 4) from his forthcoming EP due in February 2021 and available for pre-order at newproject.DavidCookOfficial.com.
The American Idol season 7 winner explained in a statement: "'Strange World' is really my homage to this year. Staring out of the windows at the world outside, feeling disconnected from it, and trying to find those moments that would normally exist outside, inside."
The world on the other side of David's window "was becoming increasingly foreign and unknown," he told PopCulture.com  "The story of the song is just about kind of embracing the world within your walls right now."
"I think it's a hopeful message, ultimately," he added. "I think we do have — fingers crossed, knock on wood — a little bit of light at the end of the tunnel and so just kind of wanting to piggyback on that vibe a little bit."
"Ultimately, as with any song I put out," he told PopCulture.com, "I want people to find something for themselves in it. I do feel like this song is a little bit more topical than most of the songs that I put out and so hopefully, they can find some hopefulness and solace in it."
The new song follows the first single "Reds Turn Blue" released this summer, a reference to the manic highs (reds) and lows (blues) of anxiety, something David has struggled to overcome since his Season Seven win on American Idol.
Listen to David Cook's Strange World