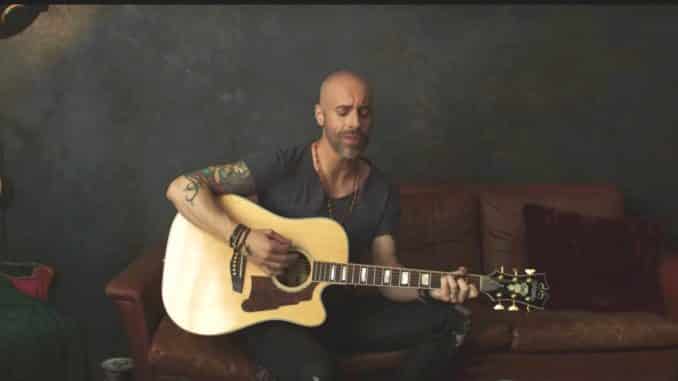 The new music video for Daughtry's "As You Are" from the band's Cage to Rattle album is out now, In it, leader Chris Daughtry is seen playing with his kids amid a background of couples representing various identities. It comes on the heels of the American Idol season 5 singer and his wife Deanna sharing struggles they worked through as a couple during their years long relationship. The song was inspired by a poem Deanna wrote about finally coming to accept her own bisexual identity.
Chris Daughtry's Wife Deanna Comes Out Bisexual Via New Single
American Idol's Chris Daughtry Collaborates on Marvel Red Goblin Cover
After years of therapy and subsequent personal growth, Deanna wrote the lyrics down in 2015. She said, "I really wanted to be vulnerable and say, 'This is who I am,' I love me. I hope you will love me, but if you don't, that's okay because I still have myself, and I do have people that love me as I am, and that's all I want."
"We wanted to depict as much unconditional love as we could fit into three minutes and 40 seconds," he tells Billboard about the song's message. "We wanted people to feel the love when they watch."
Chris revealed that the clip was his wife and kids' first appearance in any of his videos. "That was a lot of fun seeing how the kids naturally reacted on camera," he said.
The singer told Billboard that he hopes the video helps those, like members of the LGBTQ, who are struggling to be themselves. He wants them to know that no matter what, they are loved."This song is for everyone who feels different, alone, misunderstood, or unloved in any way," he said. "It's about accepting someone with an open heart for who they fully are without conditions. Without prejudice. We should all strive to relinquish our judgement against one another and lift each other up."
Watch Daughtry's "As You Are" music video below.