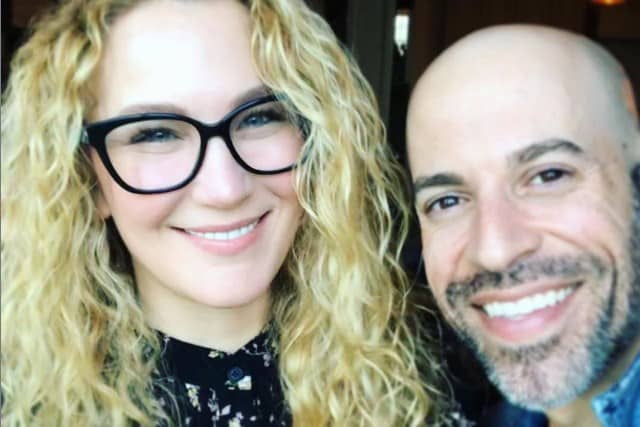 Chris Daughtry has always been an ally to the LGBT community. For instance, in 2016 he congratulated a newly married gay couple from the concert stage. And last week, he took part in Ty Herndon's Concert for Love and Acceptance, an event co-sponsored with GLAAD.
Now, we have a little more insight into the American Idol season 5 alum's support of the queer community. In an interview with People magazine, Chris's wife of 18 years, Deanna, came out as bisexual. 
Chris' band Daughtry's latest single, "As You Are" from the band's album Cage to Rattle, is based on a poem Deanna wrote. "She basically said, 'If this inspires you, feel free to use it,'" Chris said of the poem Deanna handed him. "She kind of downplayed it and walked away, which made me want to read it even more."
"It just felt very real and very honest," he Chris told People. "I instantly started hearing the chorus in my head."  The song is more than Deanna's coming out, it's about finally coming to accept herself "as is." Until now, Deanna had shared her truth with only a handful of people, including Chris. Shortly after meeting in 2000, Chris learned that Deanna's past relationships included a divorce from a man, but also a relationship with a woman. 
"I didn't care," Chris said. "I didn't feel threatened. I wanted her to be happy with who she was and not hide that or be ashamed."
However, Deanna herself wasn't as accepting. "I was hiding and shutting down a part of myself," she said. "and it was causing me to shut down so many good, beautiful things about myself. As I built these walls up to protect myself, I was creating a prison, and I couldn't fully experience life and people couldn't fully experience me — and it's all based on fear."
After years of therapy and subsequent personal growth, Deanna wrote the lyrics down in 2015. She said, "I really wanted to be vulnerable and say, 'This is who I am,' I love me. I hope you will love me, but if you don't, that's okay because I still have myself, and I do have people that love me as I am, and that's all I want."
Chris didn't show Deanna the finished song until he recorded the demo. The couple listened to the song together and it was "a very emotional moment."
"It's very important for people to know what the song is about and where it really came from," Chris said. "Otherwise we're not being authentic with the song."
"I'm super-proud that she feels strong enough to be so open and honest about it," Chris said. The two are continuing to collaborate on songs. "We're both after the same goal, and that's being our true selves to each other."
Listen to Daughtry's "As You Are" below.