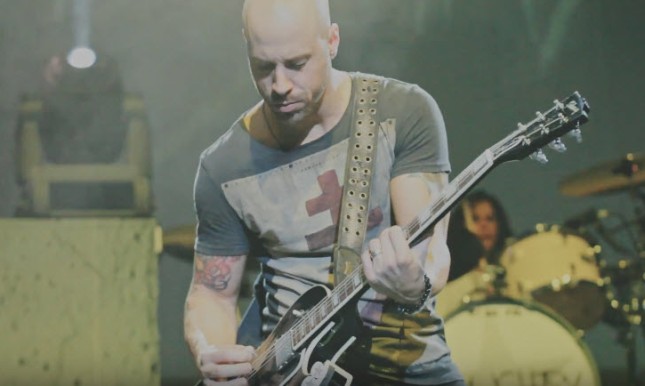 Here's a really sweet story involving Chris Daughtry and a newlywed couple.
Charles Bassett and Craig McCabe tied the knot on June 3 after being together for 7 years.
To celebrate, the couple went to a Daughtry concert at Winstar Casino in Thackerville, Oklahoma
"We were third row center," Bassett said. "Craig held up a digital sign from his phone saying 'Just Married.' One of the band members noticed it and Chris recognized us from the stage and congratulated us."
Chris brought the newlyweds on stage and congratulated them again.
"He gave us hugs as did the rest of the band," Bassett said. "Afterward, he allowed us and a few others in the crowd to rock out with him on stage."
Check out the couple's wedding photos and more at Dallas Voice.com
Check out the videos here:
Chris and a group of fans, including the newlyweds, rock out to "Long Live Rock"