Blake Lewis reveals that when he auditioned for American Idol season 6, he didn't plan to beatbox, but show producers kinda browbeat him into it.
His auditions through the producer rounds were very all positive. But once he got in front of the judges Randy Jackson, Paula Abdul and Simon Cowell, the powers that be wanted to stir up some drama.
"I had all these accolades and by the time I got to Paula, Simon, and Randy they're like, 'Oh, Mr. Bigshot,'" he told Insider. He felt like they were "making fun of me."
Blake, who was 25 at the time and would go on to come in second place behind winner Jordin Sparks, was the regional beatbox champion in Seattle and had been working with hip-hop groups. One of the songs he was featured on was No. 1 on the radio in Seattle.
Producers "forced" Blake Lewis to beatbox in his judges audition
"Randy was like, 'Come on, man. It says you're a beatbox champion. Just give us a little something,'" Blake said. But he wasn't planning on beatboxing in his judges audition at all. Blake said he "literally said no three times" but eventually caved. If he had known the expected beatboxing he "would have maybe prepared something."
"They forced me to," Lewis told Insider. "And then the way they cut it, they made it seem like I was cocky." After Blake performed Simon responded, "You're not as good as you think you are." Randy said his beatboxing was better than his singing.
Blake told Insider he was "pissed" by the time episodes starting airing on FOX. The editing reinforced his negative feelings about reality shows.
"I was like, 'Oh great, now I'm going to get hate from my beatbox community, this niche art form, because they're just turning me into a gimmick,'" Blake said of the show.
"It never goes down the way they show it," he said.
Season 6 auditions were especially brutal
Fans who watched the season may recall the season 6 auditions were particularly brutal. Producers ratched up the drama and the negativity to such high levels, pundits and fans complained about it. In season 6, the judges mocked bad auditioners to their faces and behind their backs. Remember Bush Baby? That unfortunate audition was season 6 in a nutshell. The show had a reconing after that season, subsequently dialing it back the next season and thereafter.
Insider spoke with a bunch of American Idol runners-up for a special series. We covered the first part, which sparked some live discussion from commenters.
American Idol Runner-Ups Share Post-Show Frustrations, Challenges
The Blake Lewis piece is a follow up. The outlet also posted a story on how Idol stopped airing "really bad" auditions. Both Jessica Sanchez and Crystal Bowersox weigh in, saying the practice amounted to bullying.
Jessica Sanchez and Crystal Bowersox weigh in on "cruel" and "bullying" bad auditions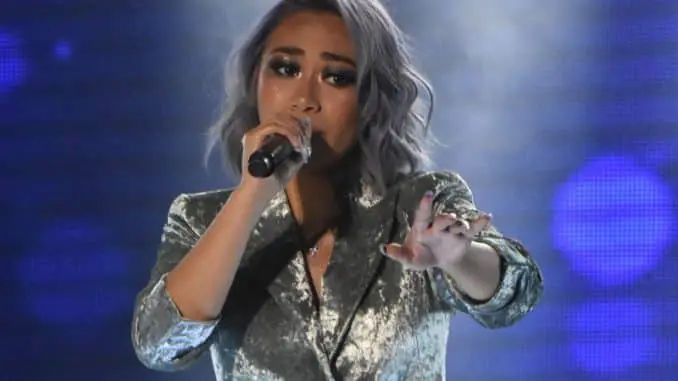 "It's tough because I can tell that a lot of these people are really bad, like some of them are just really bad and they just don't know it," Jessica said. "And some of them are really bad and they just want to be on TV." But for her, it came down to "joke" auditions taking airtime from artists who work hard on their auditions.
"If you're going to have airtime, you should be pushing people that are really serious about music and that have really been dedicating their lives to it," she told Insider.
Crystal didn't like that producers advanced people "knowing that they were just simply going to make fun of them and crush their dreams and send them home."
Yet another piece is headlined "American Idol finalists Share 12 things even superfans don't know about being on the show." SPOILER ALERT! As a superfan, I learned nothing new. But maybe some of the younger/newer fan will. The reporter talked to former contestants from the FOX era. Taylor Hicks and season 6 third place finisher Melinda Doolittle are also quoted for the piece.
FOX kept contestants on a tight leash
One thing–those kids had to work so much harder than the ABC era contestants, because the season was much longer. Back in the day, producers kept a super-tight leash on the singers. They had CURFEWS and were not permitted to post on social media or talk to the press. Season 5 winner 
Like Blake, Season 13 runner-up Jena Irene Asciutto complained about how producers edited the show.  "You could be saying one thing, answering a question, or talking about a certain topic or situation, but they could string certain words or footage together to make it seem like you were saying something different," she told Insider.
And Sanjaya Malakar, who auditioned with his sister Shyamali, felt the producers pushing for a "sibling rivalry" narrative. "Essentially, it felt like they were feeling out whether or not my sister and I would be combative or a team," he said. 
Fighting for song choices
Lastly La'Porsha Renae who now goes by the moniker A.S.E talked about fighting for song choices, which many contestants had to do. She wanted to sing Bon Jovi's "Wanted Dead or Alive." A producer tried to feed her a line off-camera. 
"She was like, 'Just in case producers don't choose that song and they say you can't do it, say something like, I wish I could have done that song,'" she said. La'Porsha refused to say the line, thinking that if hey didn't have the soundbite, she'd get to do the song. "So you have to be smart and learn to maneuver," she added.