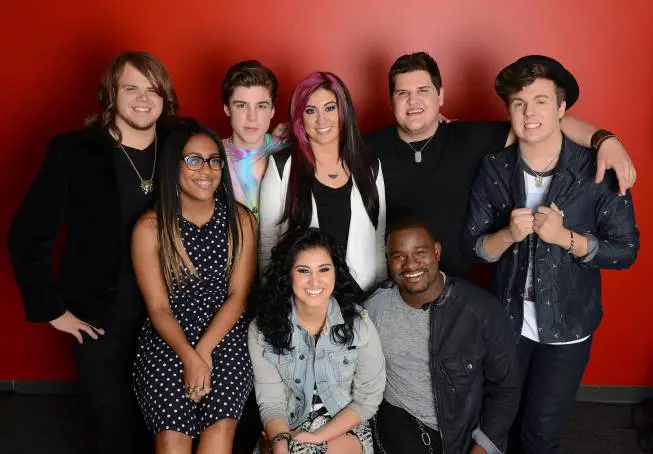 There's no room for speculation. A spoiler post will be unnecessary.  Because the American Idol Top 8 will be reprising their audition songs this week. Yep. We've heard them sing these songs before. Although, in shorter snippets. And in some cases REAL short snippets.
The only surprises that could come would be if the producers give the contestants leeway and allow them to choose the 2nd song they prepared for audition. The singers prepare TWO songs, and if the hopeful shows promise, they sing both and only 1 is edited into the show.  But if the point is for us to compare and contrast, it wouldn't make sense for them to sing something we haven't heard yet. Although, I for one, would welcome it.
In case you forgot, here's what each of the Top 8 sang, with video. After you re-watch (or not) TAKE THE POLL!
Jena Irene – Rolling in the Deep by Adele
Sam Woolf – Lego House by Ed Sheeran
Malaya Watson – Ain't No Way by Aretha Franklin
Jessica Meuse – Blue Eyed Lie by Jessica Meuse
Alex Preston – Fairy Tales by Alex Preston
CJ Harris – Soul Shine by Allman Brothers
Dexter Roberts – I Like to Drive by Casey James
Caleb Johnson –  "Into the Void" by Caleb Johnson
Vote for your favorite audition song! It will be interesting to compare this poll with the new poll after the Top 8 reprise their songs.
Favorite Audition Song