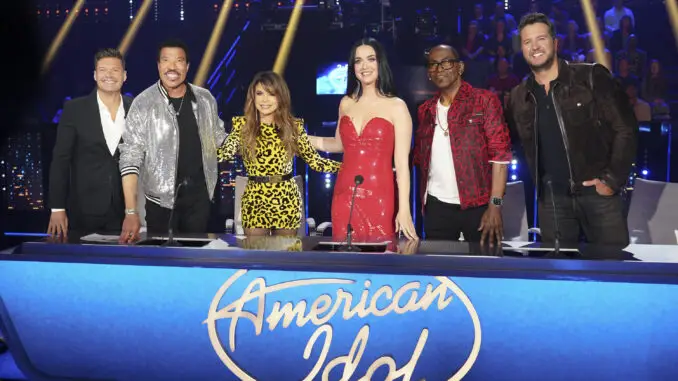 On Monday May 2 ABC will air a one hour American Idol special "The Great Idol Reunion."  Along with a slew of fan favorite alums, former judges Paula Abdul and Randy Jackson are joining the show to help celebrate Idol's 20th season. 
Paula and Randy served as Idol judges together for the franchise's first eight seasons, from 2002 to 2009. Their reunion on the show marks the first time in more than a decade that they've returned to the Idol stage together.
Additionally, alums are also returning to the Idol stage. Pairing for duets are: Season 2 and season 6 winners Ruben Studdard and Jordin Sparks; season 7 and season 8 winners David Cook and Kris Allen; Scotty McCreery and Lauren Alaina, winner and runner-up of season 10;  Maddie Poppe and Caleb Lee Hutchinson, winner and runner-up of season 16 (also a real-life romantic couple!); Willie Spence and Grace Kinstler, runner-up and 2nd runner-up of season 19 and Season 17 winner Laine Hardy and 4th place finisher Laci Kaye Booth (both are country singers signed to 19 Recordings) . 
Maddie and Grace are both dropping new singles on Friday April 29, so watch out for that. 
Currently Randy hosts FOX's musical gam show, Name That Tune. 
The Disney/ABC press site posted photos from the special, which indicate Idol has already taped the show. On Camera Audiences booked tapings on April 11 and 12–one of those days likely for the special and the other the Top 20 performance episode which aired on April 17. The remaining American Idol season 20 episodes will broadcast LIVE  coast to coast.
Check out our schedule HERE.