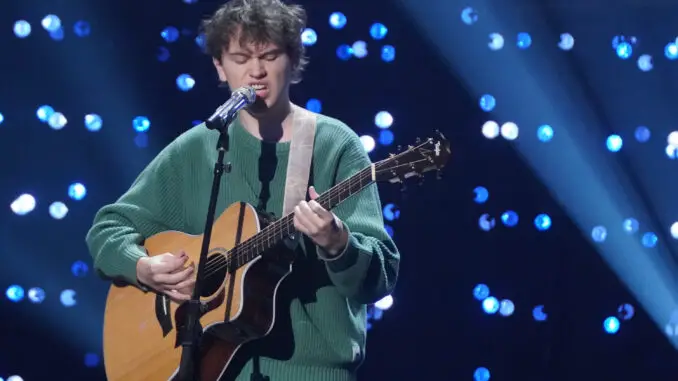 Although he finished American Idol season 20 in the Top 5, Fritz Hager will get his hometown heroes welcome sooner rather than later. The singer will make his first performance since competing on the show when he holds a concert at True Vine Brewing Company is his hometown, Tyler, Texas.
Admission to the event is free, however limited VIP tables are available for reservation at $300 each. The concert begins Friday, May 27 at 7 p.m. with an opening act.
American Idol producers may not be along with cameras in hand when he hits the hometown venue. But Fritz's fans will surely come out to cheer the singer on, despite his elimination on the May 15 episode after performing NeedtoBreathe's "I Wanna Remember" and "Youngblood" by 5 Seconds of Summer. The episode featured season 4 winner Carrie Underwood as a mentor.
Fritz set to sing with James Arthur on the May 22 finale
One perk of advancing to the American Idol season 20 top 3 are hometown visits. Noah Thompson, HunterGirl and Leah Marlene flew back home for a heroes welcome filmed by producers for emotional finale video packages to air on the Sunday May 22 finale. One of the three singers will be crowned the new American Idol by the end of the broadcast. Fritz won't be competing, but the entire top 10 will perform several group numbers and duets. Fritz will sing "Can I Be Him" with X Factor UK winner James Arthur. 
If Fritz had made the Top 3, which features a Bruce Springsteen theme, he would have performed "Dancing in the Dark," he told Screen Rant.  He called it his favorite Bruce Springsteen song. Additionally, if Fritz had competed in the finale, the singer would have performed his original single "Hearts Align," produced by King Henry and written by season 18 alum Francisco Martin and Drew Pearson.