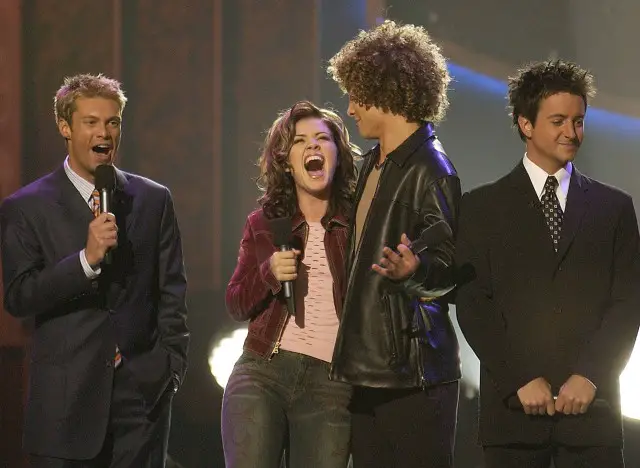 TMZ is reporting that original American Idol co-host Brian Dunkleman will open the American Idol series finale on Thursday April 7, while season 3 joke contestant, William Hung, will perform.
You knew there could be no last show without everyone's favorite "bad" auditioner crooning "She Bangs" for one last time. And fans have been clamoring for a Dunkleman return.  It's welcome, but not surprising news.
Apparently, the producer's aim was to bring back every Idol winner and most of the Top 3 from all 15 seasons for a "big performance."  Indeed, every winner will at the finale live, with the exception of Kelly Clarkson who is close to delivering a baby. She taped a performance the day before she judged the Top 10 performance show.
Also, despite Simon Cowell yammering on about his "schedule" he will be there along with fellow original judges, Paula Abdul and Randy Jackson. The plan is he'll "surprise" Ryan Seacrest.