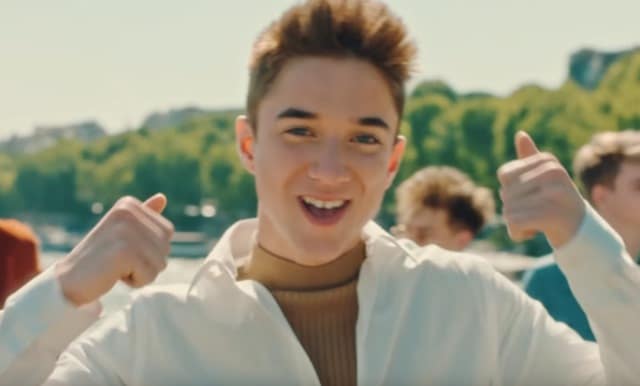 Who knew that Daniel Seavey would be the most successful (thus far) contestant to come from American Idol season 14? The 9th place finalist is a member of the boy band Why Don't We. The group just released their new video "Talk." The clip amassed over 1 million views in one day. Not too shabby!
Check out the video here, which features a virtual European tour that finds the guys on the telephone all over the continent. 
"TALK IS OUT EVERYWHERE!!" Daniel posted recently on twitter. "This a fun one for the summer, can't wait to see y'all jammin to it."
Watch Why Don't We's "Talk" video below.