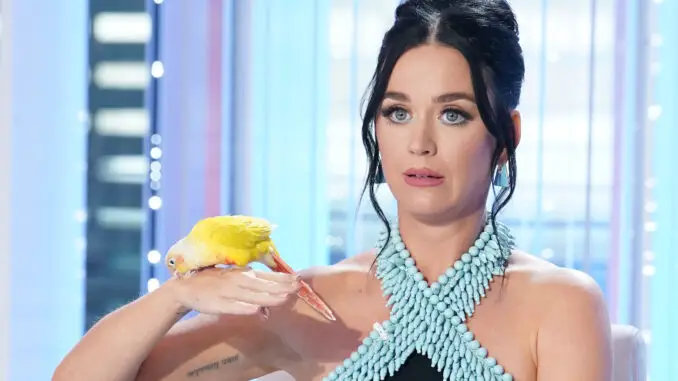 American Idol 2023 Premiere Contestants List (Photos)
American Idol's 21st season begins on ABC Sunday Feb 19. The premiere episode includes hopefuls whom judges Lionel Richie, Katy Perry and Luke Bryan auditioned in Las Vegas, New Orleans and Nashville.
Sunday's American Idol premiere contestants include a group of "namesake" Idols. In other words, artists with the same name as the judges! No photo yet, but even Seacrest reportedly got a namesake, a female singer named Ryan.
Two contestants are unknown, but their fathers are not! Also, TWO popular The Voice alums try Idol.
Additionally, a singer who competed as part of the American Music Awards Platinum Ticket contest–but did not win is also part of the premiere group. Also, an artist who performed a standout duet with the late Willie Spence in 2021 has returned to audition again.
And, a contestant brings a long a very special pet, for the judges to enjoy!
Meet the contestants who will audition in front of the judges on the American Idol 2023 premiere, airing Sunday Feb 19 on NBC at 8 pm ET/PT.
*Contestant research by Blake Busch
American Idol 2023 Premiere Contestants List
L-Rich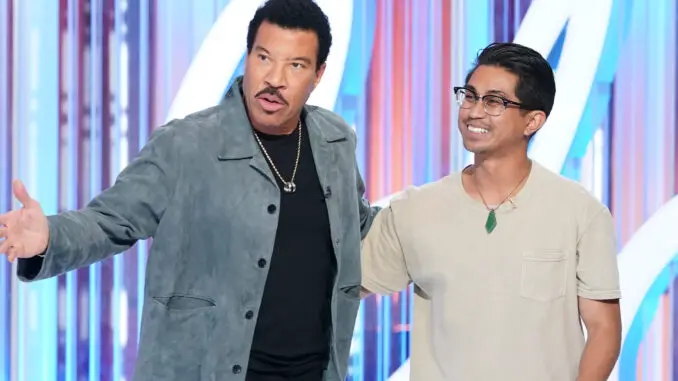 Lionel Richiee (Miranda), also known as L-Rich, is not judge Lionel Richie, but a contestant from Las Vegas, Nevada, and part of a "namesake" storyline featured in the premiere. His style is a combination of punk rock and hip hop. According to his website io, he was "experimenting with meth, mushrooms, and pills by the age of 13." He dropped out, but later returned to school to pursue athletics and music where he won his senior talent show. The contestant claims to have sold out shows for artists like Wiz Khalifa and Migos. He seems to be an odd fit for Idol, as most of his music that has been released to streaming platforms is explicit and features rapping rather than singing.
Luke (Uzzell) Bryan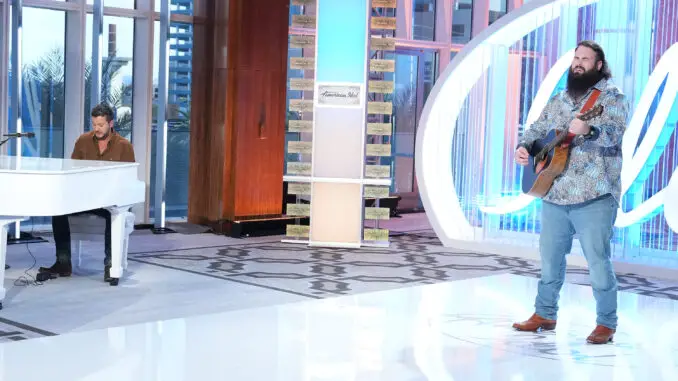 Luke Uzzell Bryan is a student at Belmont, in the class of 2025, and is originally from North Carolina. Luke, the unknown singer is a BIG man. His Tik Tok bio even reads, "a gigantic man that likes to play guitar and sing." Luke writes his own songs, and he has a deep country voice. He is also part of a storyline that introduces "namesake" artists of the judges.
Instagram:
Tik Tok:
"Stages" Original:
Katey Parry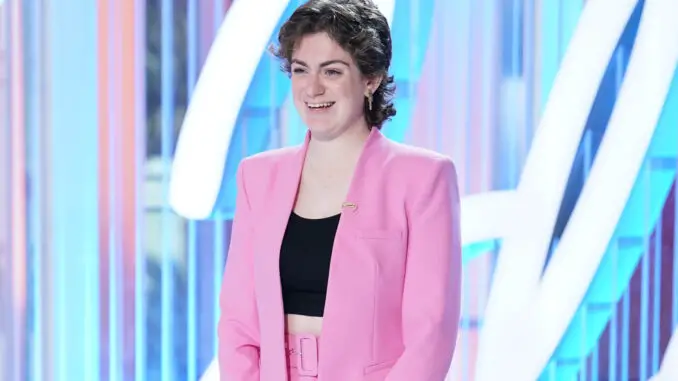 Katey is studying Musical Theater at the Chicago College of Performing Arts. She is a part of an overarching "namesake" storyline on this episode as her name is like judge Katy Perry. The singer appears to be quirky with a theatrical and jazzy singing style. She is from the same town (Normal, Illinois) as last season's Leah Marlene, and took part in the Illinois High School Theater Festival.
Instagram:
"Have Yourself A Merry Christmas":
Colin Stough
Colin is a native of Amory, Mississippi, and graduated from high school in 2022 where he was on his high school's football team. He is a raspy country, blues, and southern rock singer and plays the guitar.
Instagram:
Tik Tok:
"Hurricane" Cover:
Haven Madison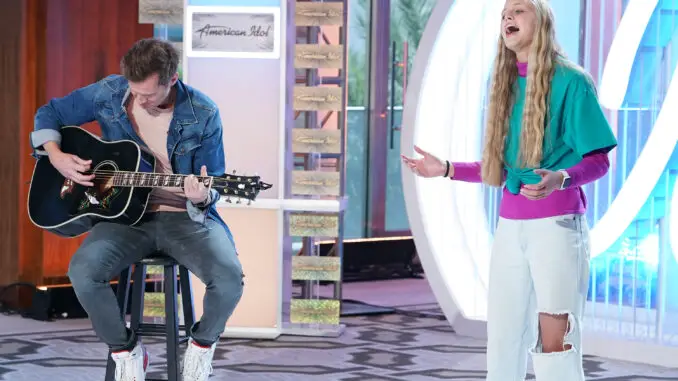 Haven is a high school pop singer-songwriter from Clarksville, Tennessee. She is a cheerleader at her high school, and she was up for America's Platinum Ticket during the American Music Awards. Haven is the daughter of Jason Roy, the lead singer of grammy nominated Christian contemporary music group, Building 429. According to her Spotify bio, she grew up on a tour bus, visiting 46 states before the age of 8. She has released a lot of music of her own, including an EP titled "All the Things I Didn't Say" which includes a duet with her brother Voidletter (Avery Roy). She's clearly from a musical family.
Instagram:
Tik Tok:
Interview with Dad:
Original Song:
Iam Tongi
William Guy Tongi who goes by the stage name of Iam Tongi has been previewed a lot recently where he tells his emotional story of losing his dad a few months before his audition. The singer who is from Kahuku, Hawaii sings the emotional "Monsters" by James Blunt in his audition which Blunt sang about losing his father. His style is relaxed and transcends beyond a single genre. Iam has Tongan and Samoan roots, and he sometimes sings Tongan worship songs, so it'll be interesting to see if he brings any of those to the Idol stage.
Instagram:
Tik Tok:
"Getaway" Original:
Jack Nicora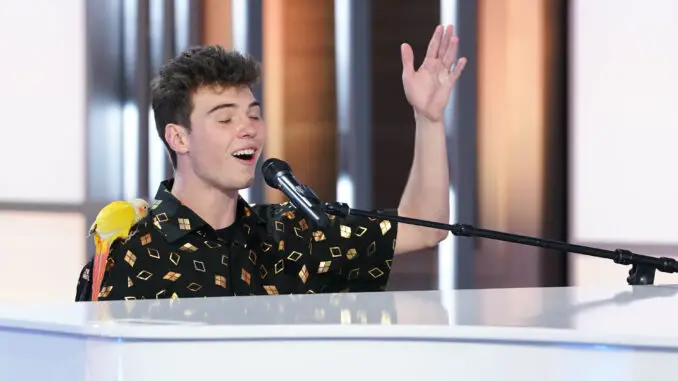 Jack is a 20-year-old throwback crooner who typically performs 1950s and 1960s doo-wop and early rock and roll. He is from McKeesport, Pennsylvania (a Pittsburgh suburb), and released an album in 2021 titled "Music Is My Life." He gigs around his hometown as Jack Nicora with DJ Mike's Record Machine. It appears Jack brings a bird along to his audition.
Instagram:
Website:
"In The Still Of The Night":
Kya Monee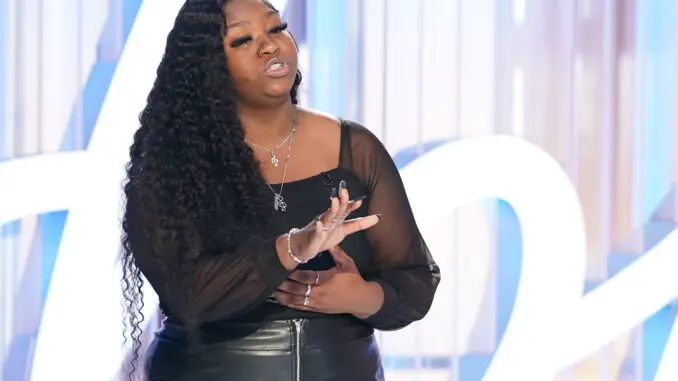 Kya, a singer from Austin, Texas, competed on Season 19 of Idol where she wowed in a duet with the late Willie Spence who was the runner up of that season. They sang Rihanna and Mikky Ekko's "Stay" which had all the judges on their feet and exclaiming praise. Kya's audition is sure to be a tearjerker. After not being aired besides this duet, she wasn't going to return to competition shows or Idol, but after Willie died, she decided to audition for Idol again. Since her time on the show, she has built up a strong Tik Tok following with 536.3K followers. Kya was 19 the first time on the show, and 2 years later, she is sure to impress as a powerful R&B vocalist. Her audition is sure to shed a few tears.
Instagram:
Tik Tok:
Willie and Kya's Duet:
Lucy Love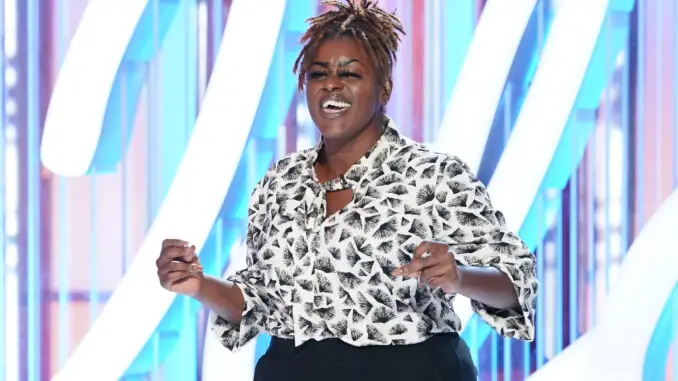 Shawndria Beard, also known as, Lucy Love, is a soulful singer from Holly Grove, Arkansas. In a preview, Katy calls Lucy original and adds that she is "singing for her life." Lucy's highly anticipated audition is dedicated to her children. She says, "I want my children to grow up not knowing that the lights were ready to get cut off." Lucy often puts soulful touches on pop songs, and her passion comes through in all of her covers. She has performed for the likes of gospel TV host Bobby Jones, and she has released an EP through Bandcamp titled "Love's Story."
Instagram:
Tik Tok:
"Lost Ones" Cover:
Article:
Lyric Medeiros
Lyric is a native of Honolulu, Hawaii and a graduate of Notre Dame who is currently in law school at the University of Hawaii. Lyric's dad is recording artist Glenn Medeiros who got his start by winning Hawaii radio competition Brown Bags to Stardom and then he recorded his rendition of "Nothing's Gonna Change My Love for You" which charted at 12 on the Billboard Hot 100 in 1987. He went on to have 7 top 100 hits, including his 1990 number 1 duet, "She Ain't Worth It", featuring Bobby Brown.
Instagram:
Tik Tok:
Duet with Dad:
Megan Danielle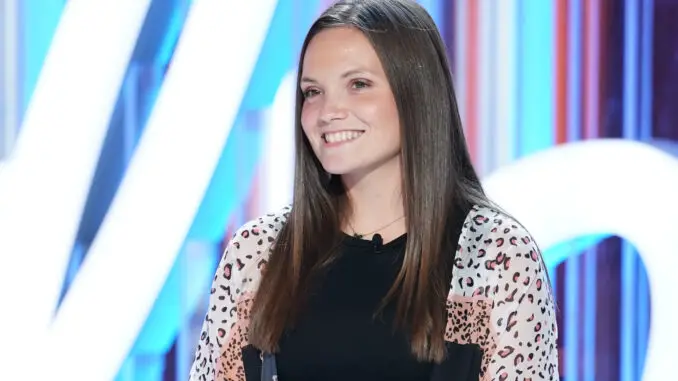 Megan is a singer and worship leader with a gravelly tone that may look familiar as she was on Season 18 of The Voice, but she was robbed of live shows because of Covid-19. She placed in the Top 9 on Kelly Clarkson's team where many became fans of her raspy tone, and has since released two songs and has performed a lot at her church. She was 17 at the time of her Season 18 audition, so it'll be interesting to see what a few years of growth did for her.
Instagram:
Tik Tok:
Church Performance:
Season 18 The Voice Audition:
Michael Williams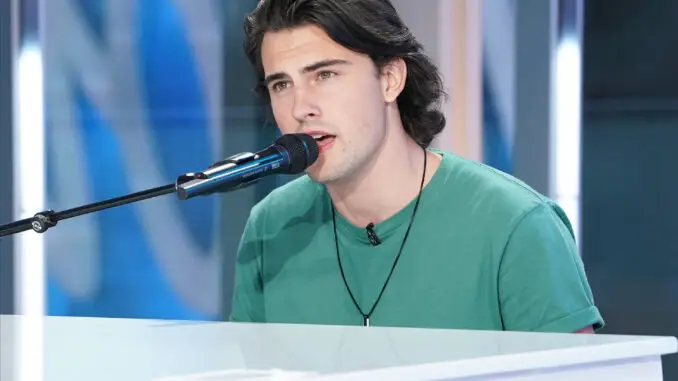 A fellow Season 18 The Voice artist, Michael Williams, from Deerfield Township, Ohio, also will appear on the premiere. Michael is a pop singer who may become this season's heartthrob. His battle with last season's Allegra Miles (who competed on Season 18 of The Voice) wowed and resulted in a save which then led to him winning the 4 Way Knockout on Nick Jonas's Team. He went out in the Playoffs. His vocals have grown by a lot, and he has released two upbeat pop numbers. His song, "If We Got Us" that just came out sounds like a radio ready number, and he has built a decent sized Tik Tok following with nearly 150K followers.
Instagram:
Tik Tok:
Michael Williams and Allegra Miles:
"If We Got Us":
Tyson Venegas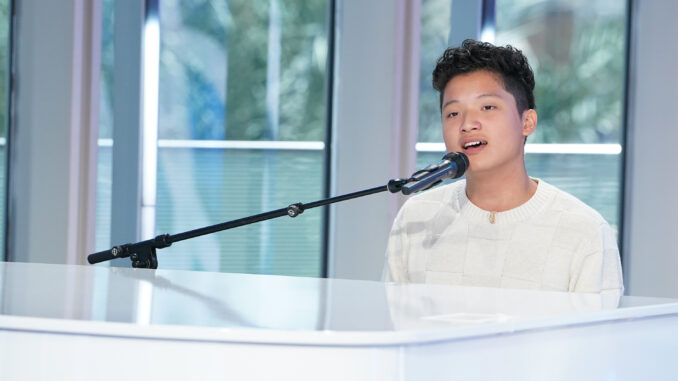 Canada has brought us standouts in recent seasons, and Tyson, a 17-year-old soulful pop singer from Vancouver, is about to be the next one. He competed briefly on The Voice Teens Philippines, but had to drop out due to Covid restrictions. The singer also appeared on Little Big Shots in 2018, and recently auditioned for the Berklee Sarah McLachlan School of Music. He has appeared in multiple other local contests and done well.
Instagram:
Tik Tok:
Berklee Audition:
The Voice Teens Audition:
Zachariah Smith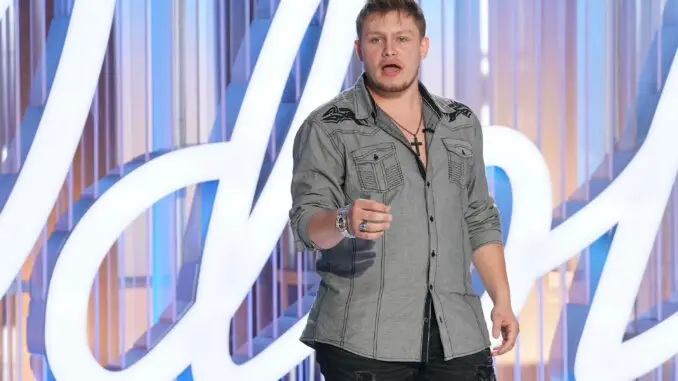 Zachariah is a throw back singer from Orlando, Florida. He often posts content of his kids and his love of being a father as well as laid back singing in the car posts. The singer performs gigs in Orlando with his wife Crysta. He often performs old school rock and soul numbers (1960s-1980s songs), and sometimes sings country too. He is quite animated on stage, so be prepared for him to be an entertainer.
Instagram:
Tik Tok:
"Old Time Rock and Roll":
Meet more contestants
For more on American Idol 2023 contestants, check out our season 21 contestant Top 55 mega-guide HERE. The Voice, AGT, and returning Idol alums are profiled HERE.
American Idol 2023 Season 20 SPOILERS are here! But please keep spoiler talk in the spoiler posts. Thank you. 
American Idol 2023 Spoilers: Top 26 Season 21 Contestant List
American Idol 2023 Spoilers Showcase Round Contestant and SONG List
American Idol 2023 Spoilers: Top 26 Celebrity Mentors, Song Picks