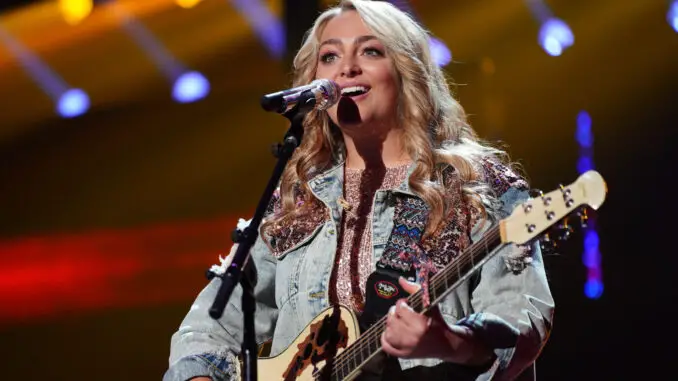 The American Idol Top 20 were revealed on Easter Sunday in a 3 hour extravaganza. And the time went by pretty quickly! Twenty contestant performances alongside songs from alums Chayce Beckham, Alejandro Aranda and Phillip Phillips. Whew! Read our Recap for videos and more.
Choosing between the Night 1 and Night 2 groups, the latter REALLY brought it. My favorite tonight was Leah Marlene, who sang the heck out of "Heal." Noah Thompson, Fritz Hager, Lady K, Katyrah Love, Emyrson Flora, Huntergirl and Allegra Miles were also really great! I think we've got a show, people. 
I do wish the judges, Lionel Richie, Katy Perry and Luke Bryan had been more critical. The trio praised everything, even when a performer seemed nervous or off pitch. Hopefully, that doesn't keep up. 
An interesting tidbit: Photos posted at the Disney press site include eliminated singers Scarlet Ayliz, Danielle Finn and Sir Blayke performing, which indicates they were probably taken at rehearsal. Our Blake Busch reports that Danielle planned to sing "Valerie" by the Zutons and Sir Blayke planned to perform "Always on My Mind," by Willie Nelson.
Danielle had a ton of potential, but she didn't get much screen time, and her Top 24 performance f "Your Song" didn't connect (I liked that performance more than….just about everyone.) Scarlet oversold her Top 24 performance of "Levitating" a bit. She might be the victim of a b****y Hollywood Week edit. Sir Blayke never had a moment where he stood out.  Dan Marshall has delivered mediocre performances, but the competition is much more forgiving for white male country singers. 
VOTE BELOW
Favorite Top 20 performances (Choose 3)
Which SIX Contestants Will Be Eliminated