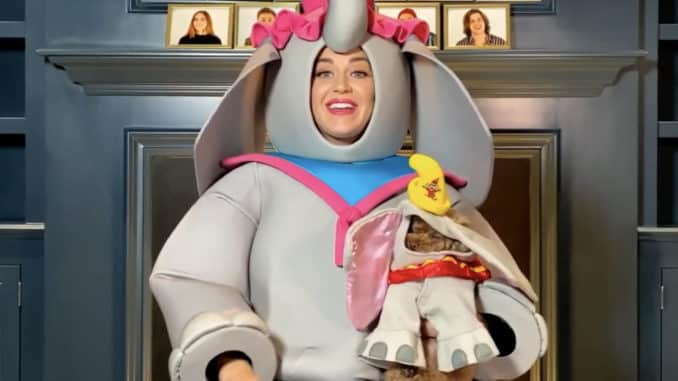 ABC has resigned  Luke Bryan, Katy Perry and Lionel Richie, and veteran host Ryan Seacrest to a fourth season of American Idol on ABC. It will be the iconic show's 19th season overall.
Absent from the press release is any mention of mentor Bobby Bones. Perhaps the network is still re-negotiating his contract, or perhaps he's not returning to the show. The country radio personality didn't have much to do once the show locked down and went remote due to Covid concerns last season. 
Bobby posted this mysterious tweet when a fan asked this morning. Hm.
https://t.co/DtH2MqOZZV pic.twitter.com/lsHO1zWHgd

— Bobby Bones (@mrBobbyBones) August 19, 2020
The press release also doesn't mention when the show will air. Typically, the show broadcasts midseason. Last year it premiered in February. But with the Covid-19 pandemic pushing award shows to April, scheduling is going to be a little tricky this season.
Dancing with the Stars 2020 Pros Revealed! Plus, Judges, Premiere Date
Katy, Lionel, Luke and Ryan are very excited, though
"She's gonna be a workin' Mama WERKIN' it on @americanidol for season 4! ?? Can #babycat get a high chair next to the desk?" tweets Katy
Lionel tweets: I can't wait to say hello again during the next season of
@americanidol! You ready @ryanseacrest, @katyperry, and @lukebryanonline? #TheNextIdol
"Are you ready, America? Are you ready @lukebryanonline, @katyperry, and @lionelrichie?! Here we go! #AmericanIdol," tweets Ryan.
Luke tweets, "Here we go! Season 4 of @AmericanIdol is going to be awesome! So glad to be back with my buddies @RyanSeacrest, @katyperry, and @LionelRichie!"
The usual press release plaudits
American Idol has always been able to bring people together, entertain and inspire – and I am so proud of how this show continued to deliver joy and laughter into people's homes during a time when we needed it the most," said Karey Burke, president, ABC Entertainment. "There is no one who we feel more confident about leading us into a new season of high notes than Luke, Katy, Lionel and the incomparable Ryan Seacrest."
"Katy, Lionel and Luke are fun, astute and really know how to spot talent," said executive producer and showrunner Trish Kinane. "Their chemistry is undeniable, and we are delighted that they, along with host Ryan Seacrest, are returning to find the next superstar and take 'American Idol' to new heights next season."
"We are so grateful to the fans for sticking with us – and pushing us to No. 1 – during this most challenging of times. And we are thrilled to be able to welcome Ryan, Katy, Lionel and Luke back to help us discover our next American Idol," said executive producer Eli Holzman, CEO of 19 Entertainment's parent company Industrial Media. "At times like these, it is more important than ever to give families wholesome entertainment, packed full of hope, talent and inspiration – where dreams come true. And that is what 'American Idol' is all about."
Virtual Auditions are underway
Auditions are underway with "Idol Across America" remote virtual auditions taking place across all 50 states. "Idol Across America" will give hopefuls the chance to showcase their talents from anywhere in America, across any official audition date and face-to-face with an American Idol producer.