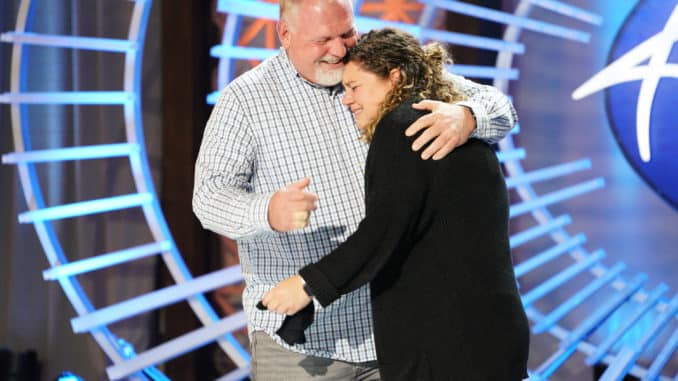 Preliminary ratings for Sunday night are in and American Idol opened Season 19 with 6.7 million total viewers and a 1.1 rating, leading Sunday in the key 18-49 demo for ABC.
But American Idol was 3rd in overall viewers, with CBS's 60 minutes garnering 9.1 million viewers and The Equalizer 8 million viewers.
Over on NBC, Grand Ole Opry: 95 Years special, which featured a performance from Carrie Underwood and Brad Paisley earned a 0.3 for NBC and 2.8 million viewers.
American Idol's demo numbers lost 4/10ths of a point vs last year's premiere (1.5). But the show opened in February, pre-COVID lockdowns. Broadcast Network have fallen across the board since the COVID-19 pandemic took over people's lives. 
For instance, The Voice season 19, which aired last fall, opened with a 1.2 rating in the key demo and 8 million viewers, and didn't get better than that. The ratings fell below 1.0 after the Knockouts, with the finale earning only a 0.9 in the demo and a 7.26 rating.
American Idol garnering above a 1.0 in the key demo for the premiere is a decent opening for the veteran competition reality show.
For more ratings, check out Showbuzz Daily.