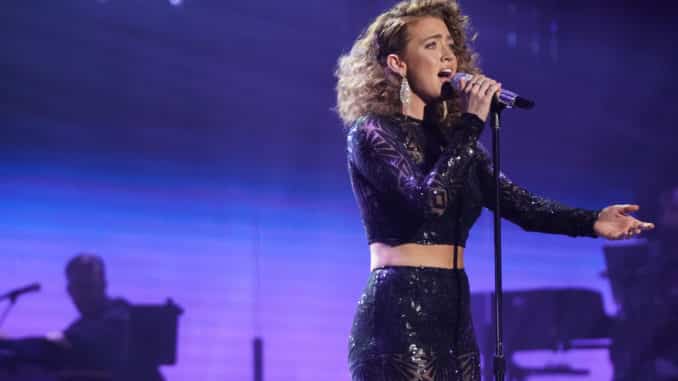 The American Idol Top 16 reveal and performances revealed the safe contestants, one by one, before they performed for your votes. The group was split into the two groups that performed and were voted on together last weekend, The poor eliminees didn't get much of a send off.
Like I mentioned in the spoiler post, The biggest elimination surprise was Mary Jo Young. She got lots of screen time, and has a huge Tik Tok following. I wanted Andrea Valles to get another chance. But it's hard to advance without screen time and judges support. Deshawn Goncalves making the cut surprised me. He's been cruising under the radar, I guess. 
As far as tonight's performances are concerned, my favorites were from Wyatt Pike, Cassandra Coleman, and Hunter Metts. Cassandra in particular, has wowed me week in and week out. Also, honorable mentions to Casey Bishop, Beane, Willie Spence and Ava August. Actually, there were no bad performances tonight. Overall, the Top 16 delivered an awesome night of music.
What say you? VOTE for your favorite performance. Who do you think was robbed? GRADE the episode. ALSO Choose the FOUR singers YOU think will be eliminated. I will post the results and predictions on Monday before the show. 
American Idol 2021 POLLS: Top 16 Reveal: VOTE VOTE VOTE
American Idol 2021 Favorite Top 16 Performance
American Idol 2021 Top 16 – Who Was Robbed?
American Idol 2021 Top 16: Who Will Be Eliminated (Choose 4)
American Idol 2021 Grade the Episode
*