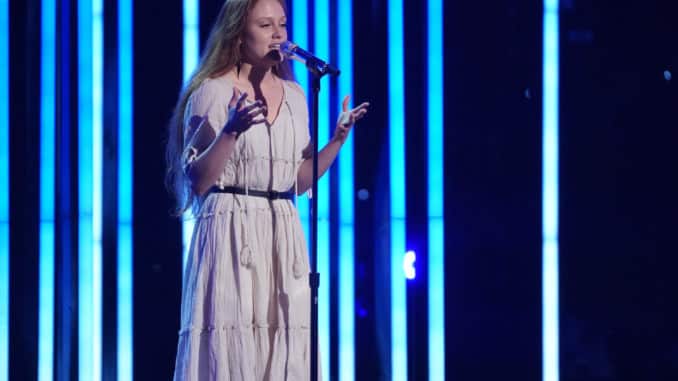 American Idol 2021 Hollywood Week Preview and Schedule
American Idol 2021 auditions are done. Now the competition moves on to Hollywood Week!
Sunday's show (March 21) will feature "Genre Challenge." In the round, production grouped contestants into specific genres. The singers then lined up to perform a song for judges Lionel Richie, Katy Perry and Luke Bryan.
Contestants who make the cut move on to Monday's (March 22) Duets round. Yes, American Idol will air on Sundays AND Mondays until the end of the season!  Check out the lastest schedule:
American Idol 2021: Full Season 19 Schedule 
The next couple of weeks look like this. Once again, celebrities will join the contestants on stage to perform. A Top 16 will be revealed on April 11 
Sunday Mar 21 – Hollywood Week: Genre Challenge
Monday Mar 22 – Hollywood Week: Duets Challenge
Sun Mar 28 – Showstopper/Final Judgement Pt 1
Monday Mar 29 – Showstopper/Final Judgement Pt 2
Sun Apr 4 – All Star Duets and Solos
Mon Apr  5 – All Star Duets and Solos
Sunday Apr 11 – Top 16
Monday Apr 12 – TBA
Bobby Bones Arrives to Mentor Hollywood, Spills Format Details
Also, back from filming his National Geographic reality show, Bobby Bones joins the crew to mentor the hopeful singers! Check out a couple of preview clips below. Bobby chats with Xavier Washington and Cassandra Coleman before they face the judges for the first time. 
In a recent interview, Bobby revealed that producers have "changed the categories a bit where people get to choose their format." In the past, production separated Hollywood contestants into categories like singer-songwriter, country and R&B. Maybe the contestants are choosing their own categories instead of the judges/producers?
Also, Bobby hints that the judges will be more hands on during the round. "…the judges went around into the rooms a bit more than ever before and worked with the contestants as well."
As far as the duets are concerned, Bobby said that the judges will pair people up instead of contestants picking their own partners.
American Idol 2021 Surprise Twist? What is it?
The ABC promos keep promising a surprise "twist" but according to spoiler chatter, it will likely be a repeat of past twists. Last season, for instance, Grace Leer and Lauren Mascitti faced off for America's Vote. They winner took the last spot in the Top 20. Stay tuned I guess!  
Plus, the Top 24 Spoiler List (Rumors!) is complete:
American Idol 2021 Spoilers: Top 24 Contestant List (COMPLETE)
Check out Hollywood Week previews and photos below
Mentor Bobby Bones chats with American Idol singer and Yale student Xavier Washington, before he performs John Mayer's "Gravity" for the judges.
Mentor Bobby Bones walks Cassandra Coleman through her nerves before she performs Sigrid's "Dynamite" for the judges.