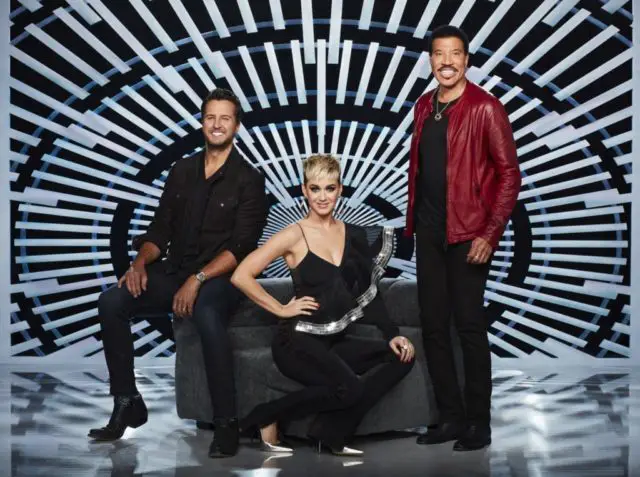 American Idol on ABC premieres TONIGHT on ABC. We'll be live blogging the new show beginning at 8 pm. JOIN US. In the meantime, check out this extended clip featuring judges Lionel Richie, Katy Perry and Luke Bryan and host Ryan Seacrest talking about the new talent.
"We really are looking for that artist. That unique individual," says Katy. "We fell in love with these wonderful kids," adds Lionel. "There's talent out there." Luke says, "I lost sleep…about certain kids that we sent through and sent home."
"You're going to be feeling all the feelings," says Katy. "It's a feelings rollercoaster."
Host Ryan Seacrest says that he never truly believed that the show went away. About the judges he says, "These are superstars in their universes. So they have a tremendous amount of respect, experience, knowledge."
"I think it's going to be a fun masterclass," Lionel says of the show. "What you are going to get is not just a bunch of fluff. You are going to get actually some true instruction." Katy adds, "and giving them constructive criticism."
"We know how to nurture them," says Lionel."
Check out the clip below.
And a little extra clip. Here's Luke Bryan waxing poetic with a hopeful during the premiere. You…with the hole in your guitar. You're what American Idol is all about!