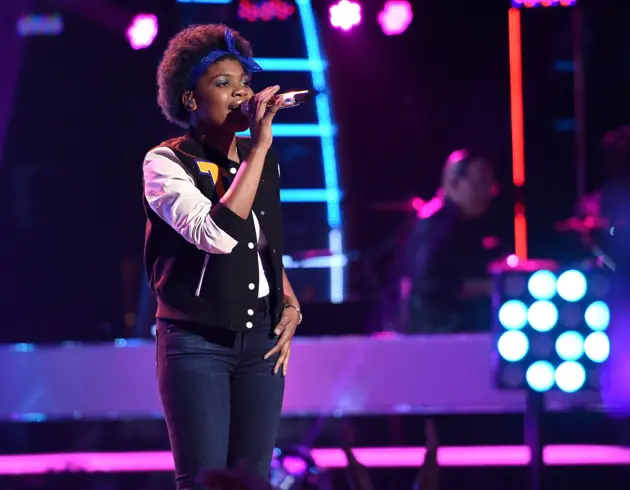 At the end of last week's American Idol episode, host Ryan Seacrest teased a twist on twitter for the following week. Tonight, finalist Tyanna Jones explains what the "twist" will entail
Tomorrow everyone performs but the bottom two are left in your hands to save your favorite. Just a heads up for you my loves.?

— Tyanna Jones (@iamtyannajones) April 1, 2015
"Everyone" is the Top 9 remaining contestants, who have been rehearsing Kelly Clarkson songs, with the American Idol season 1 winner as mentor.
This "twist" sounds similar to The Voice twitter save, which has determined the eliminated contestants during the live shows, for the past couple of seasons.  The Voice save pits 3 singers in a sing off. The highest vote getter is saved, while the bottom two head home.
I hate leaving the ultimate decision of who stays and who goes to a handful of East coast fans on twitter. That's what it amounts to, basically. It's incredibly unfair. But with the ultimate goal, higher social media engagement, I don't think the producers of either show is concerned with "fairness".
And really, it's not about manipulating the outcome. I really believe a gimmick like a twitter vote is ALL about upping social media presence.
I have to admit–as much as I HATE the idea of a twitter save–it's REALLY REALLY REALLY exciting as it's happening. I can't lie about that. It's still unfair. Viewer votes should ALWAYS determine the outcome. I'm old school like that.
What do you think of the twitter save–as explained by Tyanna.
American Idol Top 9 airs Wednesday April 1, 8/7c PM on FOX