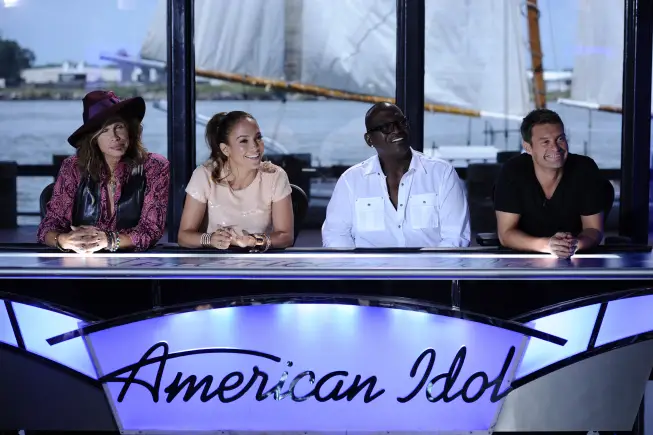 Amazing personalities! Perfect! BEAUTIFUL!  THE BAR HAS BEEN RAISED! IT'S EVEN HIGHER NOW! BLAH BLAH BLAH.
Yep. It's the first press conference from the first stop on the American Idol 11 judges' round of auditions. LET THE HYPERBOLE BEGIN!!!
On the heels of the announcement that all 3 judges and Ryan Seacrest will be returning to Idol,   Randy Jackson, Jennifer Lopez, Steven Tyler and Ryan Seacrest sat down with reporters in Savannah GA today to talk about the new season.
Don't tell anybody, but Savannah is ACTUALLY supposed to be Charleston SC!  Shhhhh!
Check out clips from the conference. The gang talks about pressure from X Factor (none, of course!), advice for hopefuls (come with your A game!) and why Jennifer decided to come back (money and promo opportunities SHE REALLY ENJOYED LAST YEAR).
Press Conference – Part 1
Press Conference – Part 2
The judges arrive