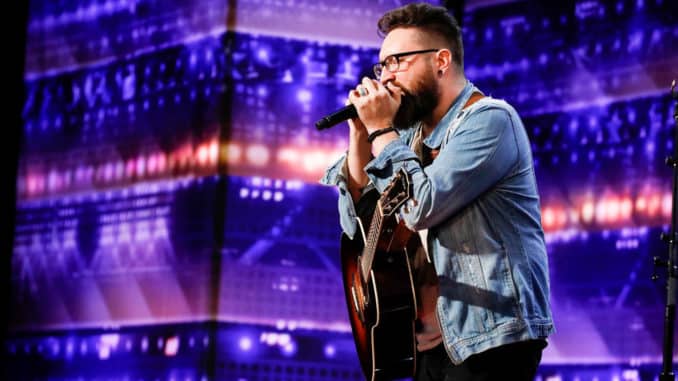 Ahead of tonight's America's Got Talent live shows kickoff, judge Simon Cowell shares his thoughts on the sudden death of AGT contestant Nolan Neal.
"Unfortunately, it happens too much over the years," Simon told People magazine. "I was thinking about this the other day. People [who] passed too soon. Every time it happens, because you've gotten to know them, it's horrible."
"At that moment, it's like, 'What can I say?'" he added. "The unfortunate thing is it's happened too many times and every time it happens, it's hard."
AGT recently experienced another loss. Nightbirde, Simon's 2021 Golden Buzzer died earlier this year after a long battle with cancer.
"After the last three years, it's been tough"
"After the last three years, it's been tough. And then, you think everything's okay and then something hits you like a story like that and it's hard."
"But all I can say is, what I've learned from this, is that you just take every day as it is and you try and stay positive, you try and stay healthy," he said. "That's it. I mean, I was talking about this to someone earlier on, you're never prepared for these days."
Nolan, who also competed on The Voice, was found dead in his apartment last month at age 41.
"Mr. Seals was located in the bedroom of the downstairs apartment by the upstairs roommate," a public information officer told Page Six the following day, also noting that on the desk next to the singer's bed was a "black guitar pick that appeared to contain a powder residue."
Nolan's daughter started a GoFundMe account
Nolan daughter Caylin Cate set up a GoFundMe account to help raise money for his funeral costs, as Nolan did not leave "any money whatsoever."
The singer-songwriter first appeared on The Voice season 11 in 2016. He landed on Team Adam Levine before leaving the competition at the Knockouts. He still left his mark on that season by co-writing "Pick Any Small Town" the original song by finalist Josh Gallagher. He also co-wrote with season 10 runner-up Adam Wakefield, who released their "Blame it On Me" single in 2017.
Four years later, in 2020, Nolan auditioned for America's Got Talent with an original song titled "Lost."  During his audition, Nolan was frank about his substance abuse problems. At 26, Nolan's father, also a musician, took his own life. After signing a major record deal, Nolan began partying and became unmanageable. He lost his deal. "Lost" was the first song he wrote after leaving rehab.