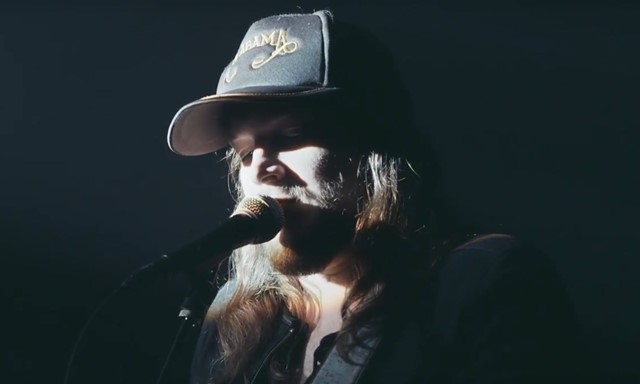 Adam Wakefield has dropped the music video for his latest single, "Blame it on Me."
"I love the mysterious storyline of the video," The Voice season 10 runner-up told People magazine. "Because – like the song – it never tells you what I'm taking the blame for… and most guys hardly ever know anyway. It leaves all that open to viewer interpretation."
Adam wanted a "simple storyline" mixed in with live shots featuring his band. "They played on the song in the studio, so having as many live shots in it as we did was really important to me," he said.
"This video works for both sides," he explained. "The girl wanting the guy to take the blame for what he's done, and the guy acknowledging and owning what he's done in order to give the girl closure."
The track, released in March, is the first single off of the country rocker's upcoming EP which is due out in July.
"I'll be honest, I didn't want to cut this song at first," he admitted to People. "My buddy – and fellow contestant on The Voice – Nolan Neal was a writer on it and played it for me. I really liked it, but was stuck on writing whatever I released. It was always in the back of my mind, and one night, after performing it live, I just knew it had to be mine."
Of his upcoming EP, the singer said, "I'm really looking forward to fans hearing what all I've been working on."
Check out Adam Wakefield's "Blame it on Me" Music Video right here.