America's Got Talent season 17 Top 10 singing acts
According to the America's Got Talent schedule, more than 50 acts will advance to a five week "Qualifiers" round. That's a lot of acts. For now, lets concentrate on the singers. This season has featured a slew of talented vocalists. Which singers will advance to the next round?
I broke down a Top 10 list into 3 tiers to help sort it out all prior to the August 9 live show. This full list is fairly likely to advance. Ava Swiss and Sam Cieri have a shot at making it as well. I kept the list focused on singers. No choir/acapella groups, variety, ventriloquism and impressionists who sing were included. Bay Turner and Camille K were not considered, as their auditions have not aired yet.  
The singers are ranked in order of most likely to advance.  All golden buzzers automatically advance, but I still ordered the singing golden buzzers.
Golden Buzzer Tier
1. Sara James – Sara has everything it takes to be a commercial recording artist, so that's why I have her ranked at No 1. She was close behind Kristen as my favorite vocalist in auditions. Her tone is crystal clear, and she has won competitions before (The Voice Kids Poland). At 13, she delivered one of the best Billie Eilish covers I have heard on American TV shows. The humble confidence she exudes is next level, and judge Simon Cowell, who hit the Golden Buzzer,  got that dollar signs look he gets on his face when he finds a marketable singer.  Watch the audition
2. Chapel Hart – Chapel Hart's audition was so entertaining, earning the collective golden buzzer is a big feat. Their stage presence should translate well to their lives, and if they have more originals, they could win over America. And based on clips I've seen online, they held back during the auditions as they can do so much more vocally. Also, the last time we've seen a country-tinged band on the AGT stage was 2 years ago with Broken Roots and they finished 2nd. Nothing against Broken Roots, but Chapel Hart's vocals are far superior.  – Watch the Audition
3. Madison Taylor Baez – Madison's fake out which involved "pretending" to be an audience member was a bit cheesy, but this young singer's ultra-mature voice stood out from day one. I initially predicted she would make the finals. But because there are fewers rounds, and so many talented singers, I'm not so sure anymore. But she's destined to succeed after the show. Her acapella "Amazing Grace" was a technical showcase of what she is capable of. Madison is only 10 years old and could be the next Angelica Hale (who at 9 years old possesed a mature voice when she competed on AGT).  – Watch the Audition
4. Lily Meola – Lily, judge Heidi Klum's golden buzzer, had one of the more heartfelt auditions of the season when she dedicated "Daydream" to her late mother and shared a great message in her lyrics about following your dreams. Lily doesn't have the most powerful voice, and out of this golden buzzer list, she has the least range, but she has years of experience, and her songwriting is very good. She is a pro too, once having a record deal and having once performed with Willie Nelson. – Watch the Audition
Tier 1: As good or better than some golden buzzers:
5. Kristen Cruz – Kristen's audition featured my favorite vocal of the season, and it's clear she is talented considering the number of fans she has on Tik Tok. There's something addicting about Kristen's tone, and she makes everything look so effortless. She sang with soul and embodied every word of her audition in her rendition of "I See Red." If she doesn't make the lives, I will be very disappointed. Out of any of the singers, Kristen deserved a golden buzzer. Brooke Simpson (last year's best vocalist) didn't need the golden buzzer, so fingers crossed that Kristen is in the new Qualifiers round. – Watch the Audition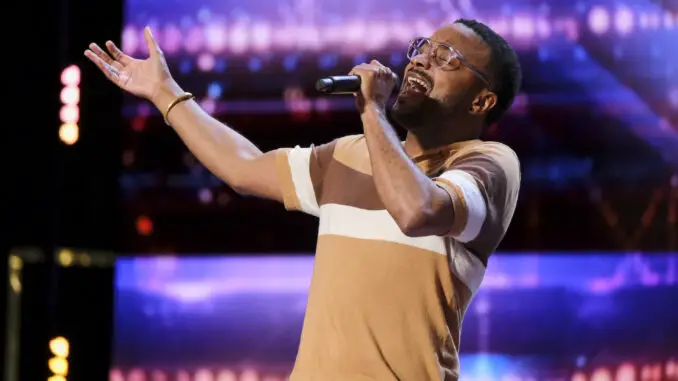 6. Wyn Starks – Wyn's original was my favorite of the season, partially due to his compelling vocal. He stands out amongst all the male singers this season. He is established and that should help him in terms of confidence and performing experience when it comes to the live show. I expect him to be a shoo-in for the lives unless his appearance was a publicity stunt, as he does have a record deal with Curb. His song sounded like a pop smash or the title track of a movie. The melody and lyrics were gorgeous. – Watch the Audition
Tier 2: Should For Sure Be In The Lives
7. Ben Waites – Ben gave new life to a classic in his audition. His rendition of "True Colors" had beautiful phrasing packed with emotion. It started a bit slow, but his church singing showed in the latter half as he hit several impressive high notes. Ben is another one that has so much more to show. – Watch the Audition
8. Aubrey Burchell – Aubrey's audition was previewed, just in time to make this list. First of all, making the top 70 of American Idol at just 16 is no small feat, and Aubrey did that 5 years ago. Technically, she is one of the best singers this season on AGT. Her tone was rich and pleasing, and her phrasing, quivery vibrato, and slow build-up were thoughtfully done. She gave one of the best stage performances out of any of the singers. She was feeling every word of the song, opening her eyes at the right moments. Her audition was a big moment. – Watch the Audition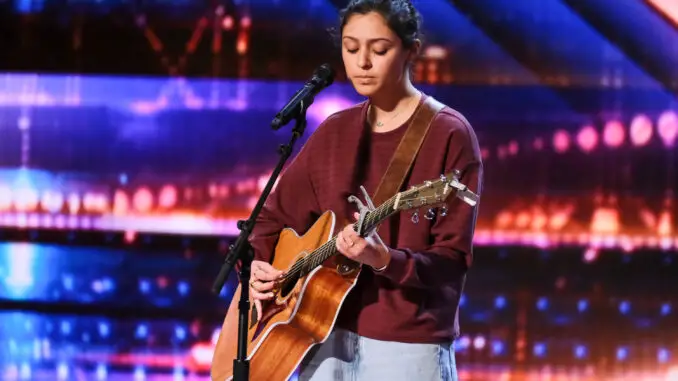 9. Amanda Mammana – Amanda is someone that I want to hear more from. On her socials, she shows so much guitar skill, and I'm sure she has more originals to showcase that are just as lovely as her audition song, "Back To Life." The simplicity in her singing and approach was part of what made this audition so special. There was nothing for Amanda to hide behind. It was just her and her guitar. Hopefully, she gets another chance to showcase herself more, particularly her guitar skills. – Watch the Audition
10. Kieran Rhodes – Kieran is another singer who is just as talented as an instrumentalist. His piano playing in his original, "Disengage" was stunning. His song had notes of jazz and was reminiscent of the great 60s and 70s songwriters. It was very poetic. Kieran, an old soul, brought something unique to the AGT stage when it comes to singers. I hope to see more of him and his originals gracing the AGT stage. – Watch the Audition
The audition rounds of America's Got Talent ends on Tuesday August 2 on NBC at 8 pm. The live rounds begin on Tuesday August 9 and Wednesday August 10.