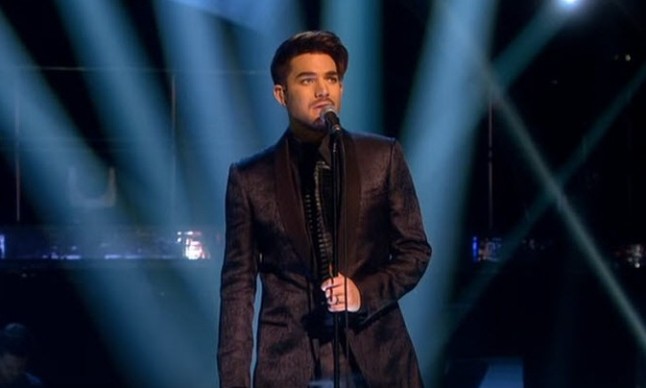 Adam Lambert continues to promote his latest album, The Original High
worldwide. This weekend, he was back in the United Kingdom performing his single, "Another Lonely Night"
on the BBC dance competition show, Strictly Come Dancing.
Many of you are familiar with the US version of the program, Dancing with the Stars, which just wrapped up its 2st season, but the competition is still going strong in the UK with US judges, Bruno Tonioli and Len Goodman sitting on the panel.
Adam is back in the United States this week for a round of radio sponsored holiday concerts. Beginning on December 31, he heads back overseas. First, to play a televised New Years event in Singapore (don't worry, it's happening no matter what the haters say!), then on to a worldwide tour that includes China, Japan, New Zealand, Russia and the Middle East. It's off to Europe and the UK in the spring. He'll front Queen at the Isle of Wight festival in Newport, UK on June 12.
Check out the singer's full schedule HERE.
Watch Adam Lambert perform "Another Lonely Night" featuring Strictly Come Dancing pros right here.