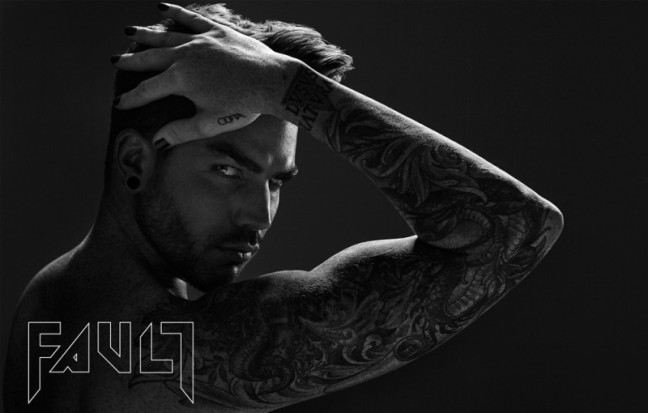 Adam Lambert graces the cover of Fault Magazine this month. Check out the gorgeous photos and an excerpt from the cover story. Adam is promoting his 3rd studio album, The Original High, and first single. "Ghost Town."
What are the main themes for this album?

It's about the pursuit of happiness. We all have something that gives us pleasure, but that thing can sometimes turn on you and put you through Hell. Each song comes back to that.

It's interesting because I feel each of your albums almost belongs to a different chapter of your life – from American Idol, to RCA, and now to Warner Bros. Do you feel you've grown up a lot over the course of your music career?

Definitely. I feel a lot more grounded, and more comfortable in my skin. I think I feel more confident in my talent than I did before, and more clear in my direction. I don't feel I have to assert myself as much, which means there's a lot less ego in the music.
The write up notes that the last time Adam covered the magazine, in 2012, the site's servers crashed as fans attempted to order the magazine. Hopefully Fault beefed up their bandwidth this time around. Click to order the full issue.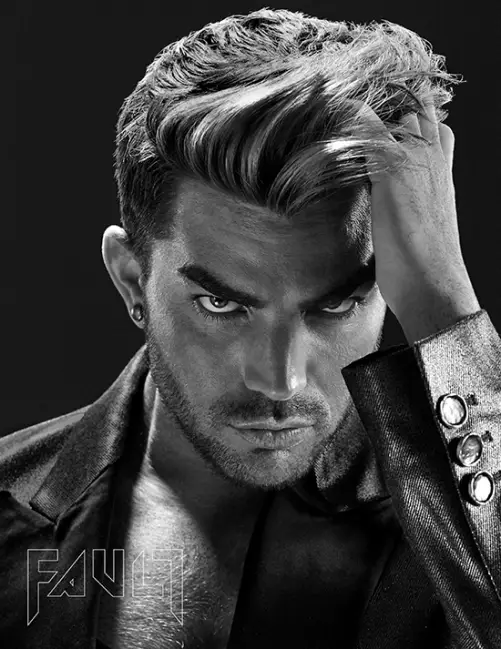 Read More:
Adam Lambert Performs Ghost Town – Logo Trailblazer Honors
Adam Lambert OUT Photoshoot and Album Sales Prediction
Adam Lambert Performs GMA & Live with Kelly and Michael (VIDEO)