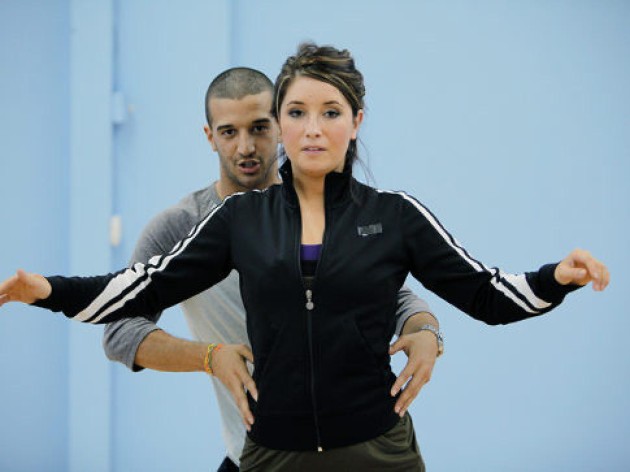 Bristol Palin, daughter to one time vice-presidential candidate, Sarah Palin, announced on her blog last week that she was pregnant again:
(I'm announcing this news a lot sooner than I ever expected due to the constant trolls who have nothing better to talk about!!!)

I wanted you guys to be the first to know that I am pregnant.

Honestly, I've been trying my hardest to keep my chin up on this one.

At the end of the day there's nothing I can't do with God by my side, and I know I am fully capable of handling anything that is put in front of me with dignity and grace.

Life moves on no matter what. So no matter how you feel, you get up, get dressed, show up, and never give up.

When life gets tough, there is no other option but to get tougher.

I know this has been, and will be, a huge disappointment to my family, to my close friends, and to many of you.

But please respect Tripp's and my privacy during this time. I do not want any lectures and I do not want any sympathy.

My little family always has, and always will come first.

Tripp, this new baby, and I will all be fine, because God is merciful.
After Bristol's first unplanned pregnancy, she began an abstinence tour, warning teens about the consequences of unmarried sex, yada yada. So, you can imagine the field day the blog-o-sphere had with this recent bit of news. Bristol also recently called off an engagement just shortly before the marriage ceremony. Bristol does not name the father of her baby.
Over the weekend, Bristol posted a brusque update on her blog. By the way, she has a regular posting gig at a site called, "Patheos: Hosting the Conversation on Faith" on the site's "family" channel.
So here are the things you should all get straight before you continue to mock me, judge me, and talk about me.

None of us are perfect.

I made a mistake, but it's not the mistake all these giddy a$$holes have loved to assume.

This pregnancy was actually planned.

Everyone knows I wanted more kids, to have a bigger family. Believing I was heading that way, I got ahead of myself. Things didn't go as planned, but life keeps going. Life moves on.

But I do not regret this baby. This baby is not a disappointment, and I cannot wait to be a mom times two. Tripp is going to make the best big brother!!
Nice potty mouth there, "Christian" girl. Her claims of "I meant to do that" bring this to mind:
She also claims her teen abstinence gig really wasn't actually about abstinence.
Let's get another thing straight, because I can't tolerate all the talk on this subject. I have never been paid as an "abstinence spokesperson." I was employed by the great people at The Candies Foundation.
I dunno. After her first child was born, Bristol, with her mother in tow, vowed to Oprah Winfrey that she'd keep herself pure until marriage.  "I'm not going to have sex until I'm married. I can guarantee it," the teen told In Touch magazine. Reportedly, she "bristled" when some suggested that might not be a realistic goal.
Bristol ended her missive with a pro-life ranty-rant.
When I realized I was pregnant, I knew I would be completely crucified. But I never even thought of aborting this child, NO MATTER WHAT THE CIRCUMSTANCE. (Sorry to the ghouls at Gawker, who said this baby is an argument FOR abortion. Not happening.)

I am pregnant. This is not the ideal situation, but life is important even if it's not in the most absolute ideal circumstance. This is more confirmation on what I've always stood for. I've always been pro-life and I am standing for life now.

Deal with it.
Her personal life is her business, but when she goes out on the lecture circuit, telling folks how to live their lives, and then is rude and defensive when she gets called a hypocrite, girlfriend needs to take a seat, and a double dose of humility.