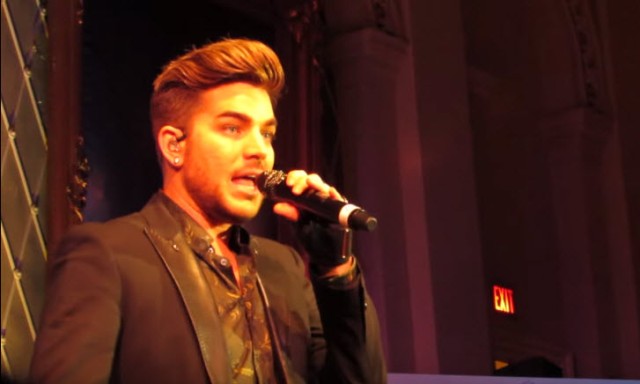 Adam Lambert is a dunker. Oreos that is! The American Idol alum and pop singer has recorded a song for the latest Oreo Cookies campaign.
"It was always this fantasy — wouldn't it be such a treat to record a song for a TV commercial?," Adam told Billboard magazine, in an exclusive interview.
The campaign's message of acceptance is what attracted Adam to the campaign.
"The mission statement really spoke to me," said Adam. "They're encouraging people to look at our similarities as opposed to our differences and that is in line with my philosophy."
The campaign, called "wonderfilled" is about opening your heart, like a cookie, to people who are different than you in order to discover the similarities. Animated characters embody the message in two spots that were released on Monday (Jan. 18).
The lyrics were written by The Martin Agency, while Adam was able to offer his input.
"I think it sounds [like] signature me," he said, "I got to go into the studio and suggest how I wanted it recorded. It was very collaborative and a really sweet idea. And we all love Oreo cookies."
As far as that dunking is concerned, Adam said he's "A whole dunker–I'm a rebel that way. But I love the idea of opening it up and trying new things."
Recently, season 10 alums, Haley Reinhart and Casey Abrams recorded Elvis Presley's "Can't Help Falling In Love" for Extra gum, and the song went viral.
Adam is currently in Asia and Australia, touring to promote his latest album, The Original High. Check out his full schedule, including North American dates right here.
https://youtu.be/wN0G9qdMDYI
https://youtu.be/zPk_5Xqghe8