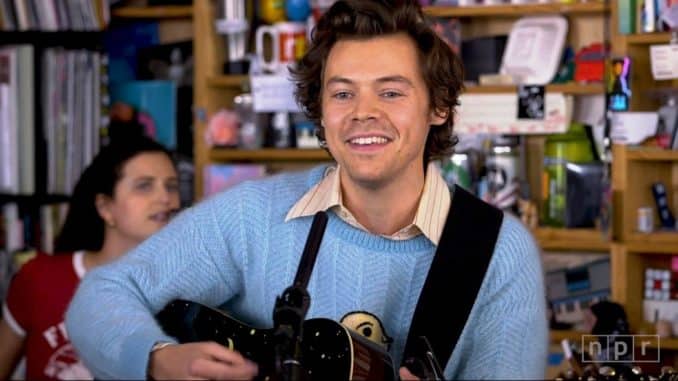 X Factor UK alum Harry Styles dropped by the NPR tiny desk to perform a few songs from his latest solo album, Fine Line. Between songs, he talked about his writing process.
The set kicked off with "Cherry," before "Watermelon Sugar," a song Harry wrote in Nashville in 2017 on a day off from his solo debut tour. "It's probably the longest it's ever taken me to finish a song," he said. "We kind of liked it when we first had it and then I really hated it for a long time and it kind of came back and it seemed to kind of kept coming back into the mix."
Harry followed with "To Be So Lonely" and ended the set with "Adore You."
According to NPR, Harry's fans were out in full force: Before soundcheck had even started, a crowd of fans had begun to gather outside. They suspected he would be playing a Tiny Desk concert after word got out that the former One Direction member was spotted in DC with no tour date on his public schedule. You will not get one past the fans. Ever.
"I have to come into NPR more often," Harry said after he and his band played their first song. "It's nice here."
Watch Harry Style's Tiny Desk Concert below.