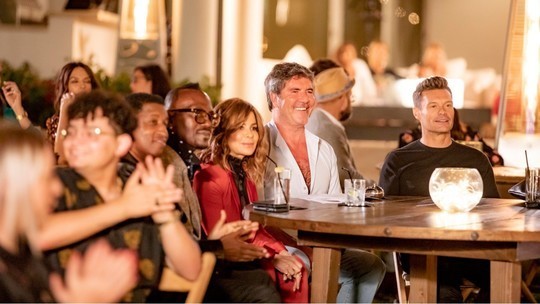 Here is some big, but maybe not entirely surprising news. The X Factor UK is being rested for 12 months as creator and judge Simon Cowell considers changes to the ITV series,
The Sun reports that the singing competition, which has been a fixture on the network for 16 years, will return in 2021.
Last year, Simon signed a new deal to air Britain's Got Talent until 2024. The contract also included a 2020 version of X Factor. However, Sun sources say that the music mogul now wants to rest it to see if there is any life in the old format before trying to bring it back.
A source told the Sun: "Simon wants to really think through the show and how to reinvigorate it for the future. Although The X Factor is contracted for one more series, ITV totally understand the rationale behind the idea of resting it this year and want to give Simon and the team the time to do what they feel is right."
Simon flopped around last year in an attempt to revamp the format. First he introduced X Factor: Celebrities, featuring mostly UK based reality and TV stars. He originally planned to mount an X Factor All Stars version right after. But got cold feet and introduced X Factor: The Band instead. Rumor had it that Simon cancelled All-Stars after being unable to lure successful X Factor alums to the series. Former American Idol judge Paula Abdul was rumored to sit on the panel.
Unfortunately, the two "mini-series" that did air couldn't halt the ratings' slide.
Big stars to come out of the X Factor UK franchise include One Direction, The Voice UK coach Olly Murs, James Arthur and Leona Lewis. But in the recent years, show winners have struggled to achieve the same kind of success. TV ratings have also taken a hit. for instance, according to The Sun, just over 7 million viewers tuned in to watch Dalton Harris crowned 2018 winner, compared to the 17.7 million who watched Matt Cardle win the competition back in 2010.
A spokesman for Britain's Got Talent and The X Factor told The Sun: "Plans for this autumn are still being finalised and will be announced in due course. We are currently filming Britain's Got Talent 2020."
If the reports are true, it's probably for the best. Both series in 2019 were unwatchable. And perhaps, fans will miss the show if it takes a break.