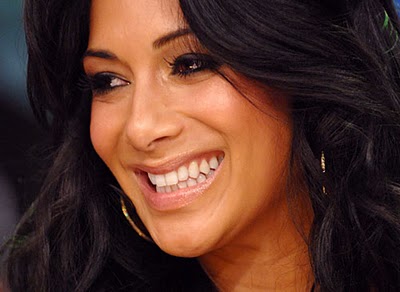 Ousted X Factor judge, Nicole Scherzinger, defended Simon Cowell on her first day as judge on the X Factor UK panel. She insists she was never fired.
"I was only ever going to do one season," the Pussycat Doll singer said. "I didn't get the boot, that's why Simon brought me here. He is very supportive and I love The X Factor."
That's an interesting way to spin it.
The new X Factor gig could be viewed as a downgrade> Or, maybe worse–she's willing to accept crumbs from Simon after he dumps her unceremoniously. Hm
Good gigs are hard to come by. Sometimes you have to swallow your pride and suck it up. And maybe even equivocate a little…