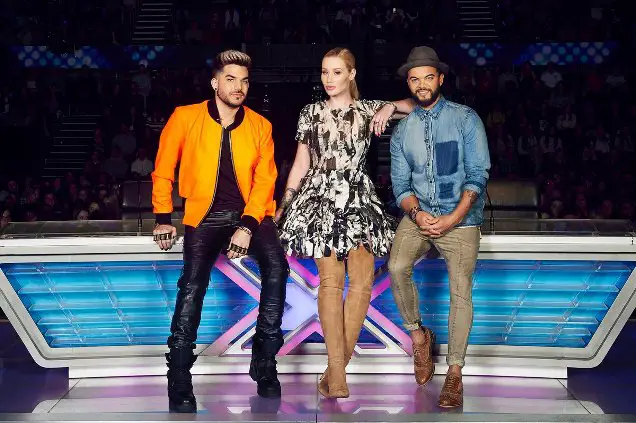 Australia's Channel Seven has cancelled its reality singing show The X Factor after drawing disappointingly small audiences last year.
According to The Age, the show at one time drew more than 4 million viewers nationally. But the latest version, with judges Iggy Azalea, Adam Lambert and Guy Sebastian, Sometimes dipped below 600,000 metropolitan viewers.
Other dance and music shows to have been dumped down under include: Dancing With the Stars, Australian Idol, It Takes Two, Everybody Dance Now, Popstars, Strictly Dancing and The Singing Bee. Australia's Got Talent won't return to channel Nine this year, and its future is unclear.
Only Nine's The Voice continues to pull in healthy ratings, and is currently Australia's only major television singing contest.
"We are very hard markers on ourselves, versus [other networks]," Seven's programming chief Angus Ross told TV Tonight, which confirmed The X Factor's cancellation.
"Some numbers that may get a pass mark on other networks don't get a pass mark with us. So we have a number of slots to fill, and over the next couple of months we'll be announcing a lot more."