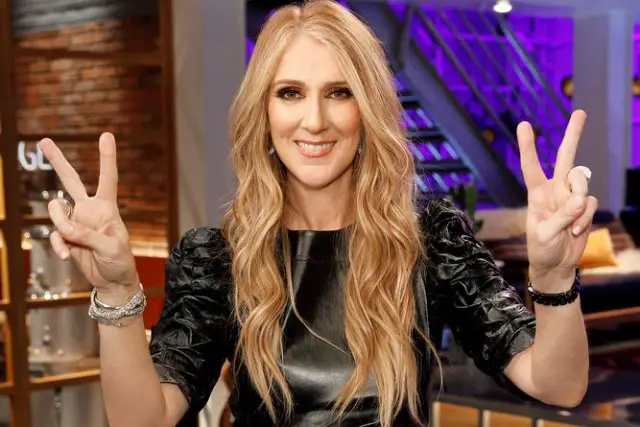 Iconic singer, Celine Dion has signed on to The Voice season 12 as Battle Round advisor for Team Gwen Stefani. However, TMZ reports that the NBC competition reality show has been after Celine to sit in a big red chair next to Blake Shelton and Adam Levine.
But she declined, due to other commitments, including her Las Vegas residency.
Celine Dion's guest appearance on "The Voice" has been a long time coming, but it's not going down exactly how the show originally wanted it … TMZ has learned.

Our 'Voice' sources tell us Celine's been approached to do the gig a few times, but politely declined given the demanding schedule of her Las Vegas residency. We're told she was first approached to be a full-time judge in the rotating chair like Adam Levine or Blake Shelton, but since it's a several month-long commitment, Celine declined.

She's accepted an offer to coach since it only requires two days of filming. As for getting in the rotating chair in the future, NBC knows they'd have to cough up a lot of dough since she banks so much off her Vegas shows, so it's probably not going to happen. Regardless, "The Voice" will go on …
So far, only Miley Cyrus has signed on to coach season 13 later this year.
The Voice season 12 features Shelton, Levine, Alicia Keys and Gwen Stefani as coaches. Luke Bryan, John Legend, DJ Khaled and Celine Dion have signed up as Battle Round advisors, respectively.
The Voice season 12 premieres on NBC Monday February 27.