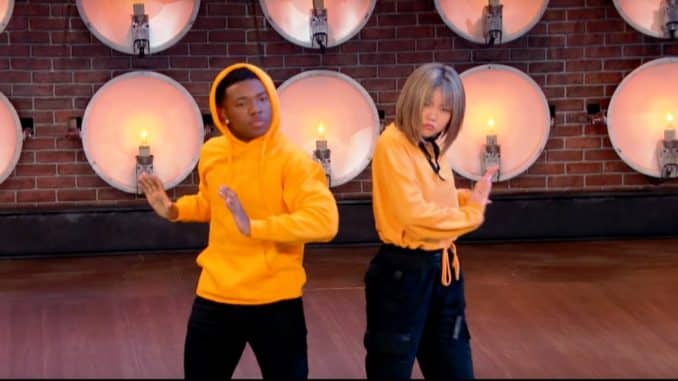 Watch hip-hop duo Bailey & Kida perform to "Off the Rip" by DaBaby during the World of Dance season 4 premiere. The junior duo are competing for a $1 million dollar prize, and the title of best dancer in the world.
After the young duo perform, the judges panel note their lack of chemistry. "Here's the good news," says judge and WOD executive producer Jennifer Lopez, "You're both great performers." But she continues, "We can tell that you haven't been dancing together a long time."  However, Jennifer calls them both exceptional nevertheless. 
Fellow panelist Derek Hough adds, "It's kind of like a chemistry thing," he says. "It's like a vibing off each other…but I think that will come with time." Judge Ne-Yo is simply floored by the duo's technical ability, calling their last move a "sneaky ending."
World of Dance Season 4 Reveals 34 Competitors, New Twists
Watch World of Dance Season 4 Premiere First 11 Minutes (VIDEO)
One big twist involves the judges crashing the final producer auditions. The dancers believe they are performing for staff. But then…SURPRISE! The dance acts walk in to find Jennifer, Derek and Ne-Yo sitting at the table, waiting to check out the talent. The dancers have actually made the Qualifiers round!
To find out if the duo make it past the Qualifiers, tune into the World of Dance season 4 premiere on Tuesday May 26 at 10 pm ET/PT after America's Got Talent.