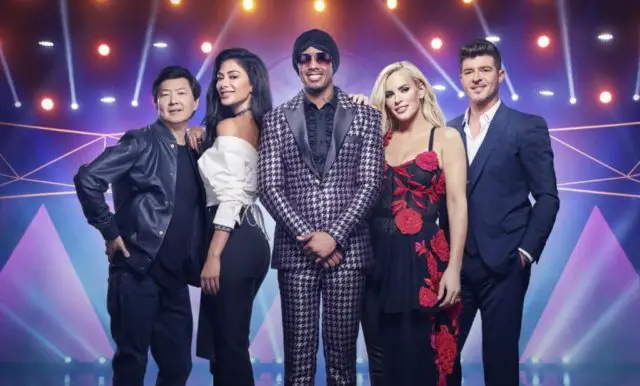 FOX has set the fall premiere dates for its new and returning series for the 2019-2020 season.
Kicking off the new season, the 71st Primetime Emmy Awards will air LIVE coast-to-coast from the Microsoft Theater at L.A. LIVE in Los Angeles on Sunday, Sept. 22 (8:00-11:00 PM ET live/5:00-8:00 PM PT live) on FOX. 
On Wednesday, Sept. 25, television's #1 new series, The Masked Singer returns with a special two-hour season premiere (8:00-10:00 PM ET/PT).
According to host Nick Cannon, the phone has been "ringing off the hook" with A List celebrities who want to join the show. He also reveals that instead of 12 contestants, The Masked Singer season 2 will feature 16 celebrities.  Additionally, "somebody is going to be dressed in an egg." OK then! 
The biggest challenge for season 2? Keeping the identities of the celebrities under wraps. Nick says security will be even tighter than before. The show's popularity means the hunt for spoilers will be ON. But with the whole point of the show being a puzzle and a guessing game, spoilers would ruin everything. Good luck, FOX keeping a lid on your secrets…
Nick will be joined once again by panelists Robin Thicke,  Jenny McCarthy, Nicole Scherzinger and Ken Jeong.
Check out a recent interview with the Masked Singer cast below. 
FOX FALL 2019 PREMIERES
(All Times ET/PT, except where noted)
Sunday, Sept. 22
8:00-11:00 PM ET/ 71ST PRIMETIME EMMY AWARDS
live in all time zones
Monday, Sept. 23
8:00-9:00 PM 9-1-1 (Season Three Premiere)
9:00-10:00 PM PRODIGAL SON (Series Premiere)
Tuesday, Sept. 24
8:00-9:00 PM THE RESIDENT (Season Three Premiere)
9:00-10:00 PM EMPIRE (Season Six Premiere)
Wednesday, Sept. 25
8:00-10:00 PM THE MASKED SINGER (Two-Hour Season Two Premiere)
Thursday, Sept. 26
7:30 PM-CC ET live/ THURSDAY NIGHT FOOTBALL (Season Two Premiere)
4:30 PM-CC PT live
Sunday, Sept. 29
8:00-8:30 PM THE SIMPSONS (Season 31 Premiere)
8:30-9:00 PM BLESS THE HARTS (Series Premiere)
9:00-9:30 PM BOB'S BURGERS (Season 10 Premiere)
9:30-10:00 PM FAMILY GUY (Season 17 Premiere)
Wednesday, Oct. 2
8:00-9:00 PM THE MASKED SINGER (Time Period Premiere)
9:00-10:00 PM ALMOST FAMILY (Series Premiere)
Friday, Oct. 4
8:00-10:00 PM WWE'S SMACKDOWN LIVE (FOX Sports Premiere)