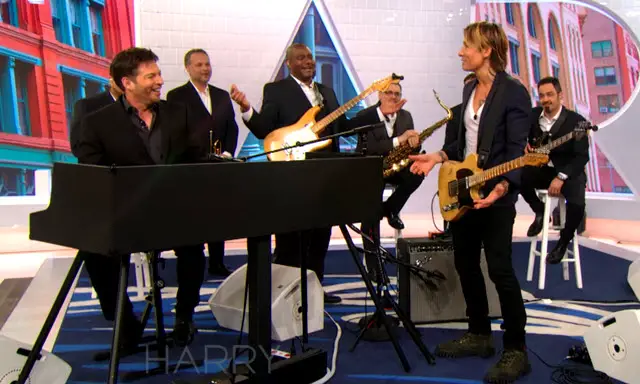 American Idol reunion!!! Keith Urban dropped by to see fellow American Idol judge Harry Connick Jr. on his daytime talk show. Harry. Besides chatting a little about Keith's hit album, Ripcord, the duo got together to play an impromptu jam session.
The musicians didn't practice together before performing the loosy-goosy jam. Fun to see American Idol judges together again. All that was missing was Jennifer Lopez. And host Ryan Seacrest, of course. Check it out below.
And then there was this: Keith and Harry play one instrument…at the same time.