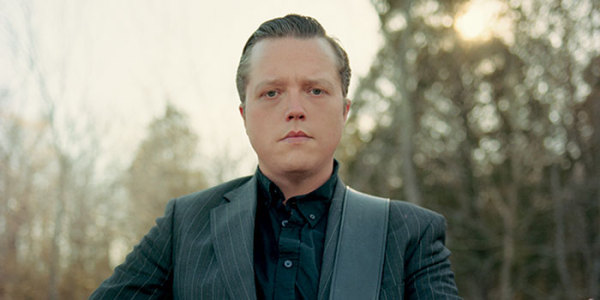 Who knows what talent scouts at The Voice were thinking when they approached well-regarded Americana artist, Jason Isbell, to audition for the show.
Admittedly, I'm not familiar with the Nashville singer/songwriter, but by many accounts he's the " most critically-lauded artist" within the Americana music genre at the moment.  The singer won Album of the Year, Song of the Year, and Artist of the Year,  at the recent Americana Music Awards.
For those of you who aren't familiar, Americana is an offshoot of country music, typified by its folk and roots influences. The Americana movement includes artists such as Wilco, Alison Krauss, Emmylou Harris, Rosanne Cash, Alabama Shakes, Neko Case, John Hiatt, Ryan Adams,  Lucinda Williams and more.
The thing is–Isbell is doing REALLY well as an independent artist. His credibility, reputation and record sales don't need a boost, if you assume he's not looking to become a household name.  And I think we can assume that, considering the series of hilarious tweets he posted this morning.
Excerpt from REAL email I received today from a producer on "The Voice." He's been researching online. pic.twitter.com/OogkSs6WCh

— Jason Isbell (@JasonIsbell) November 19, 2014
My audition on "The Voice" will be a solo vocal and French horn rendition of "Oh Comely" by Neutral Milk Hotel. I will wear a #bikini. — Jason Isbell (@JasonIsbell) November 19, 2014
@frankturner I think I have no choice. Must see it through.

— Jason Isbell (@JasonIsbell) November 19, 2014
@gloriousnoise I'd have less creative control and a smaller percentage of revenue.

— Jason Isbell (@JasonIsbell) November 19, 2014
So yeah. HEY THE VOICE TALENT SCOUTS! Jason Isabell says thanks. But no thanks. He's good.
It's no secret that The Voice, in addition to holding auditions for hopefuls, aggressively scouts potential contestants. Even American Idol has ramped up efforts to scout talent, something that, if they did it in the early years, was done quietly.
It's unclear whether The Voice scouts had any idea of Isbell's accomplishments in the music world. But maybe they did, and figured it wouldn't hurt to go for some high-profile talent, relatively speaking. It doesn't hurt to try.