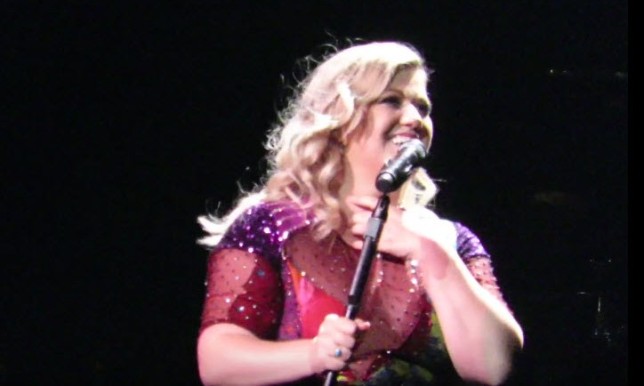 Kelly Clarkson ditched her usual "fan request" Saturday night when she brought her Piece by Piece tour home to the Bridgestone Arena in Nashville.
Instead, she chose a song she's been "dying" to do, Bonnie Raitt's classic "Love Me Like a Man."
"I tweeted about this the other day," Kelly told the audience, "because I'm honestly dying to make a record like this." An album of blues from Kelly Clarkson? BRING IT ON! Especially if the result is anything like her soulful, sultry take on early Bonnie Raitt. Kelly's adlibs are everything.
https://t.co/QCMaMA1f7m
….one day I will make a record and this song and this woman will be its muse #daughteroftheblues

— Kelly Clarkson (@kelly_clarkson) August 29, 2015
"Love Me Like a Man" is from Bonnie's sophomore album, Give it Up, released in 1972. An oldie but a goodie. The tune, originally titled "Love You Like a Man," was written by local Boston blues/folk icon, Chris Smither. Bonnie gave the song a gender twist, refashioning it into a female anthem. Love that.
"This is literally, probably my favorite song of all time," said Kelly. "I'm going to sing it, because I love it! Hopefully I do it justice."
Watch Kelly cover Bonnie Raitt's "Love Me Like a Man"