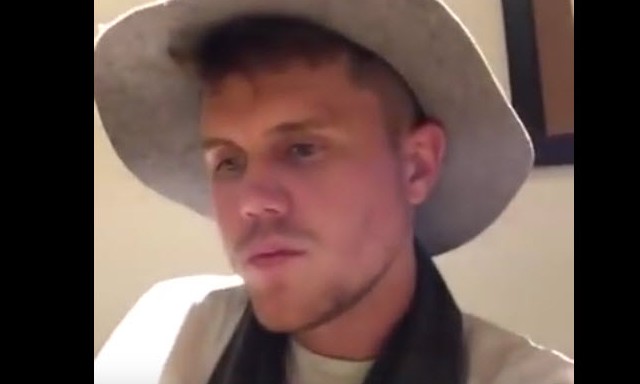 Check out Trent Harmon's new acoustic cover he added posted to Facebook last Thursday. The song, the American Idol winner explained, is a new addition to his set list. Shortly before Trent took the stage in Bakersfield, California he sang a heartfelt rendition of The Voice coach Blake Shelton's "I'm Sorry" for the fans who couldn't make the show.
"We got a couple new songs in the setlist," Trent explained. "And for the ones that y'all…can't be here…Hope you enjoy!" Aw. Sweet. Not every fan can get to a radio gig. It's cool that he's performing new covers during his usual Thursday night Facebook Live performance.
Trent Harmon Debuts New Song "On Paper" (VIDEO)
Trent Harmon Covers "Dream Weaver" for Ice Age Soundtrack (AUDIO)
Trent Harmon Debuts "There's a Girl" Music VIDEO
Currently, the singer is promoting his new single, "Just a Girl," to country music radio stations, which means visiting as many as he can. Trent rounds out his set with his American Idol covers, and more. New music is awesome, but Trent really tugs at the heartstrings when he sings an emotional tune, even when it's written by another artist.
Watch Trent Harmon cover Blake Shelton's "I'm Sorry."