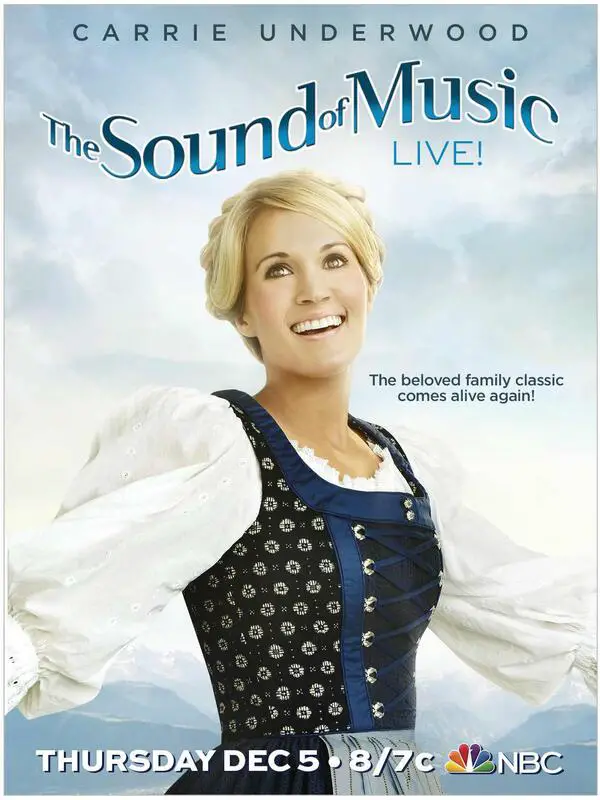 NBC's December 5th live broadcast of the musical version of The Sound Of Music has added some hefty Broadway credentials to its cast to join 6-time Grammy winner and Season 4 American Idol champ Carrie Underwood (set to play Maria von Trapp) and TV & stage veteran Stephen Moyer (set to play Captain George von Trapp). The Hollywood Reporter reports via press release:
Audra McDonald, Laura Benanti and Christian Borle have been added to the cast for the network's live production of The Sound of Music, slated to air Dec. 5, NBC announced Monday.

McDonald, a five-time Tony and two-time Grammy winner, will portray Mother Abbess. Benanti, who won a Tony for Gypsy, will play Elsa Schrader. Meanwhile, Borle, a Smash vet who recently won a Tony for Peter and the Starcatcher, has joined as Max Dettweiler.
What do you think of these cast additions? Audra McDonald may be a little young to play Mother Abbess, but other than that, she in particular seems like an inspired casting choice, doesn't she? And what do you think of the deliberately old-school looking poster of Carrie as Maria?